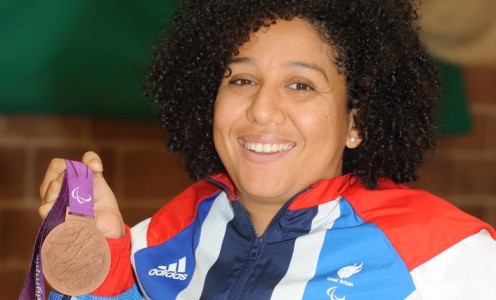 University of Bath graduate Alexandra Rickham won a medal at the Para World Sailing Championships for the seventh successive year as she and Niki Birrell claimed SKUD silver in Australia.
Rickham and Birrell, who won bronze medals at the London 2012 Paralympic Games, finished runners-up to defending champions Liesl Tesch and Dan Fitzgibbon of Australia despite having equipment issues during the 11 days of competition in Melbourne.
"We sailed over some weed on day two and didn't back down so finished 13th, then we had a problem with Alex's canting seat which put a lot of points on the scoreboard," Birrell explained.
"I think the scores would have been a lot closer had it not been for the seat issue and the weed. That being said, they [the Australians] sailed really well and we're going to have to find some more.
"We bounced back quite well as a team, and kept the scores in the top three."
Rickham, a five-times World Champion with Birrell in the SKUD 18 keelboat class, graduated from the University of Bath with a BSc in Natural Sciences in 2004.