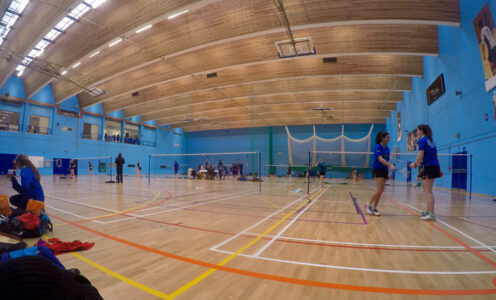 Nearly 200 players from 20 different nations took part in a major badminton tournament at the University of Bath Sports Training Village on Saturday.
A busy day of action saw 229 games played in the Team Bath Arena before the winners were decided in the men's singles, women's singles, men's doubles, women's doubles and mixed doubles.
There was home success in the University of Bath Senior Bronze event for Stephanie Pinharry, who won the women's singles, while Rachel Fenner and Sona Raichoora (pictured top) took the women's doubles title.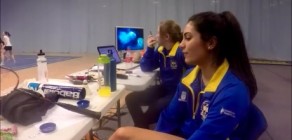 Team Bath also provided three of the four semi-finalists in the men's singles competition, while student volunteers helped to ensure the day ran smoothly.
Meanwhile, University of Bath graduate Heather Olver picked up some useful Rio 2016 Olympic Games qualification points when she reached the women's doubles final at the Peru International in Lima.
Olver, who studied Coach Education & Sports Development, and partner Lauren Smith finished runners-up to Germany's Johanna Goliszewski and Carla Nelte.