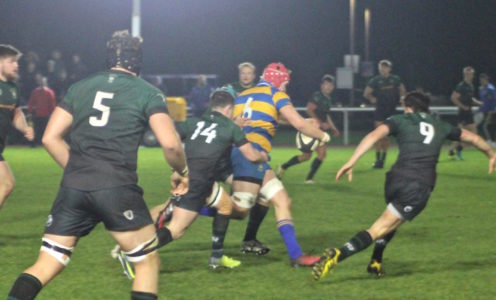 The University of Bath's penultimate game of the BUCS Super Rugby regular season ended in a 42-17 defeat to South West rivals Exeter.
Despite three tries from Bath forwards – George Frampton, captain Will Britton and Scott Russell – the Blue and Gold couldn't contain the home team who scored five second-half tries.
The result means Bath will finish the season fifth in the table heading into the post-season playoffs during which they'll face a team from the North A or South A leagues in order to try and reach the quarter-finals.
For a full replay of the match, see the video below (no audio):
The University of Bath's final game of the regular season is away against Durham University on February 22.
To find out more about the BUCS Super Rugby, see our rugby pages.