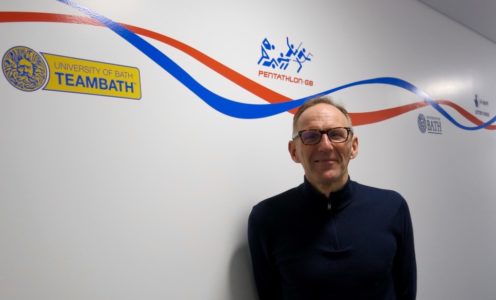 Two-time Olympic fencer Johnny Davis has been appointed as Event Director for the 2019 Modern Pentathlon European Championships, which are being staged at the University of Bath Sports Training Village.
Davis, who often trained with pentathletes during his sporting career, was selected for the role following an extensive recruitment process by Pentathlon GB.
The European Championships, taking place in August 2019, will be a qualifying event for the Tokyo 2020 Olympic Games.
"I feel extremely privileged to have the opportunity to be working with Pentathlon GB who have proven over the years to be one of the most consistently successful Governing Bodies in the UK," he said.
"I am looking forward to delivering a world-class event in conjunction with Pentathlon GB and together with the University of Bath and UK Sport. With it being a qualifying event for Tokyo 2020 we will have the added incentive to make it special for everyone involved."