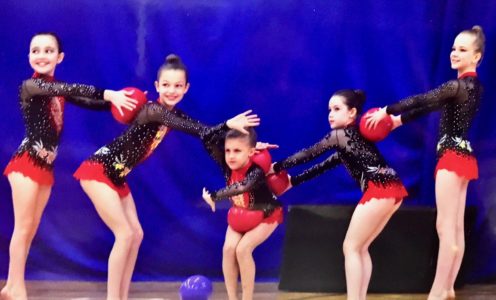 Four teams and four individuals from City of Bath Rhythmic Gymnastics Club competed this weekend at the National Group Seeding and Open Apparatus Competition – one of the largest in the UK – against more than 400 gymnasts and 69 groups.
The Bath Senior Group gained silver medal, potentially qualifying for the British Championships with a fantastic rope and ball performance by Tiola, Selina, Lola, Evie and recreational coach Sarah Dennis.
Kashvi, Elisabeth, Elle, Elena, Rosie and Pelagia from the White Juniors delivered an accomplished clubs routine against 22 other groups to place fourth overall, again putting themselves in a qualifying position for June's British Championships.
An exhilarating ribbon routine gained Elena a bronze medal in the individual events, while Sophie was fifth in the senior category and Rosie placed a solid sixth in clubs.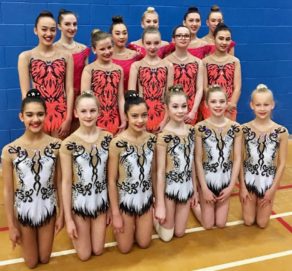 The largest category was Espoirs with 38 groups aged between eight and 12 taking part from Gibraltar to Northern Ireland.
Competing for the first time at the National Group Seeding were Eva, Emily, Lilly, Beatrice and Hannah of the Espoir Red Group. They performed a simply beautiful and uplifting ball routine, putting the girls in a fantastic position for the next round of competitions.
The Junior Orange Group of Vanessa, Lola, Vlada, Rosa and Frances performed their best routine to date with a passionate clubs routine.
Club Chair Sarah Moon said: "Each and every one of the girls should be so proud of their performance – onwards and upwards."
City of Bath are now awaiting the full qualification results to see who will qualify for British Championships, National League and Zonal Level.
To find out more information about joining the University of Bath-based club, which has classes for beginners from the age of five right through to Elite international competition squads,  visit www.cityofbathrhythmic.com or email bath.rhythmic.recclass@gmail.com.