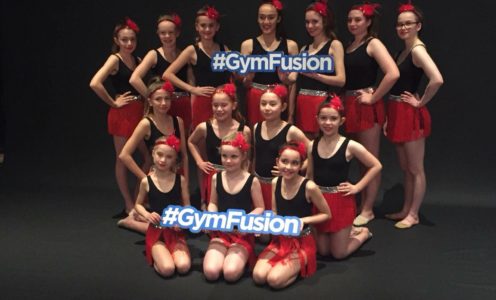 Team Bath Rhythmic Gymnastics Club's display squad performed at one of the biggest gymnastics showcase ever over the weekend when they took part in GymFusion at the Birmingham Hippodrome.
They were among a variety of clubs who came together to display their skills in a fun, friendly and non-competitive environment. The talented Team Bath girls travelled through the music ages as they showed off display skills with a creative interpretation of the theme 'time' during a thrilling and exciting rhythmic gymnastics routine choreographed by coach Sarah Dennis.
The Team Bath display squad comprises of girls of all ages and abilities. New members are always welcome – visit https://www.facebook.com/BathRhythmic/ for further details.