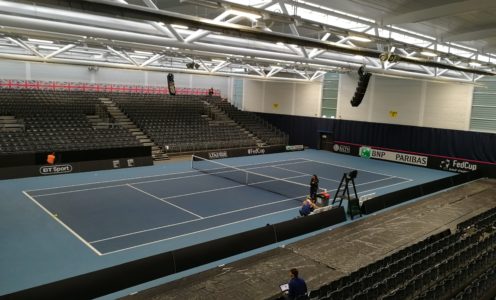 The indoor courts have been transformed and the teams have arrived as the final countdown begins to this week's international Fed Cup tennis event being staged at the University of Bath Sports Training Village.
The weekend's snow and ice could not delay the major transformation project on the indoor Team Bath Tennis courts, which have seen the eight usually in use by players of all ages and ability changed into a 1,800-seater Centre Court, a 300-seater Court 1 and practice courts.
Banners welcoming the players, staff, event organisers and volunteers are lining the entrance to the Sports Training Village ahead of the Europe/Africa Zone Group I tie, taking place from Wednesday to Saturday.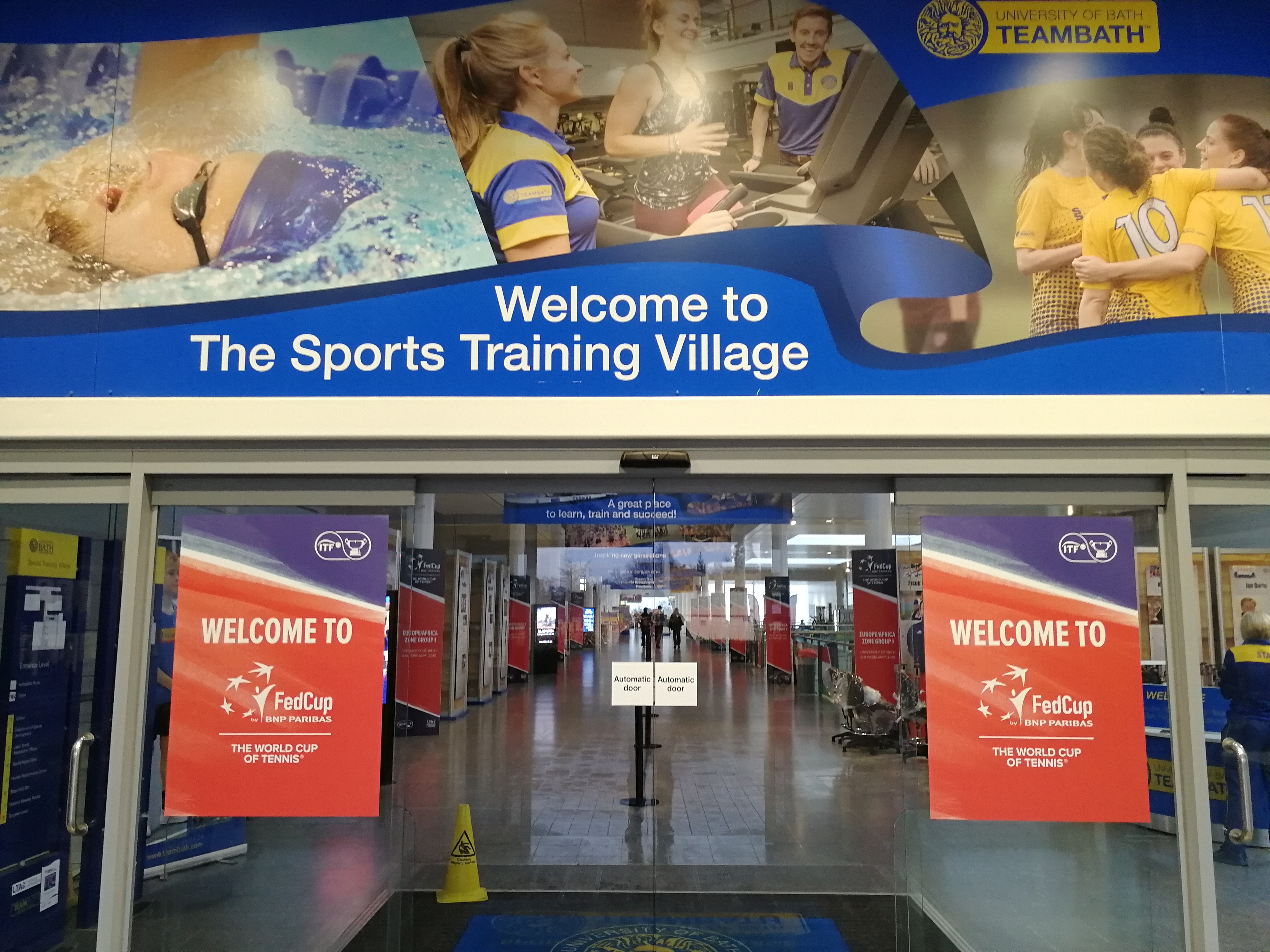 Customers are reminded that Car Park G will be partially or fully closed until February 9. To alleviate the pressure, every tennis spectator will have received a communication indicating that there is no car parking on site and the University has worked with First Bus to run additional and dedicated bus facilities. These will run from the station and from Lansdown Park & Ride direct to the University on competition days.
Toilets will not be available on the upper floor of the STV to general customers during the event and changing rooms will be much busier than usual from Monday 4th to Saturday 9th February inclusive. Some customers may wish to come changed in advance for their own sports activities and, where this option is possible – i.e. for students living on campus – to make the choice to shower and change off-site afterwards.