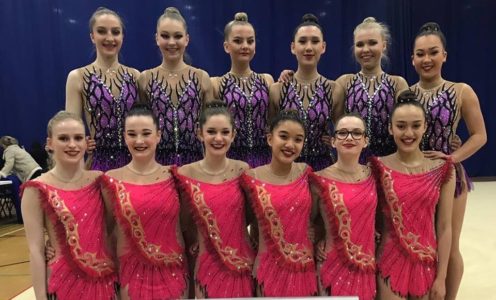 Four groups and three individuals from Team Bath Rhythmic Gymnastics Club were among 400 gymnasts and 60 groups who competed at one of the UK's largest national competitions at Fenton Manor.
The Bath Senior Gold Group won gold and qualified for the British Championships thanks to a strong hoop and clubs performance by Tiola, Selina, Lottie, Evie, Sophie and Sarah.
The Senior Blue Group of Amelia, Vanessa, Grace, Frances, Emily and Lizzy finished sixth at their very first competition as a team and qualified for National Level 4&5 competition.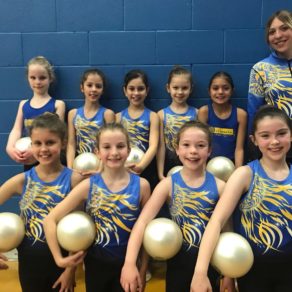 The largest category was Espoirs, with 39 groups aged between 8 and 12 taking part from all over the UK. Competing for Team Bath were Eva, Emily, Delilah and Emily in the Espoir Blue Group and Megan, Patricia, Ayana, Diana and Chloe in Espoir Gold Group – both qualified for National Level 3 after performing fantastic ball routines, putting the girls in a strong position for the next round of competitions.
Club Chair Sarah Moon said: "This was the first time many of these girls have competed in such a large competition with 40 judges on the floor. I am so proud of how well they all performed and the experience they have gained from competing at such a high level will put them in a great position for the remaining competitions."
To find out more information about joining the club, which offers classes for beginners from the age of five right through to Elite international competition squads, please visit www.teambathrhythmic.com or email admin@teambathrhythmic.com.