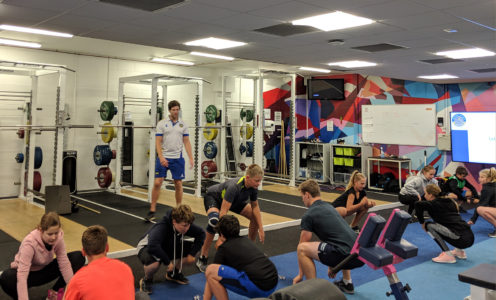 Thirteen talented young sportspeople were welcomed as new members of the Team Bath Futures Athlete Development Programme when they attended a successful induction day at the Sports Training Village.
The new contingent compete in sports as diverse as kayaking, fencing, judo, synchronised swimming and racing.
The Futures Athlete Development Programme is open to sportspeople aged between 11 and 18 who already compete at regional level or above in their chosen sport or who show great athletic potential.
They gain access to bespoke coaching sessions in the inspirational University of Bath STV facilities, designed to maximise gains and reduce the risk of injury at each stage of their growth and maturation. Click here to find out more.
Anyone interested in joining the programme is asked to register by contacting Futures Development Officer Julia Waldron on 01225 386670 or emailing futures@bath.ac.uk.