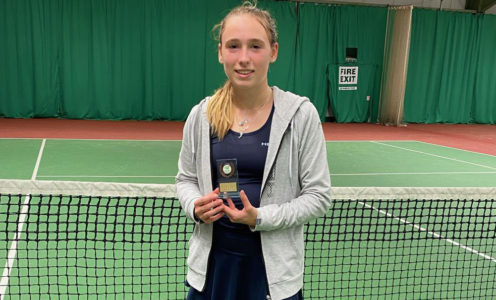 Team Bath Tennis ace Grace Piper claimed her fourth LTA British Tour title in the space of 12 months with a dominant performance in the women's singles at Taunton Tennis Club.
Piper, a pupil at Ralph Allen School in Bath, dropped just 12 games across four matches as she lived up to her number-one seeding in the draw, securing the trophy with a 6-2 6-1 victory over second seed Katherine Barnes.
The latest title comes on the back of women's singles success in Exeter and Edgbaston in 2019, as well as at the National Tennis Centre in Surrey in a Return to Elite Competition event in July.
Piper – who is coached by James Pankhurst at the Team Bath Sports Training Village – was also runner-up at two other Return to Elite Competition tournaments this summer, as well as a British Tour event in Loughborough in January.