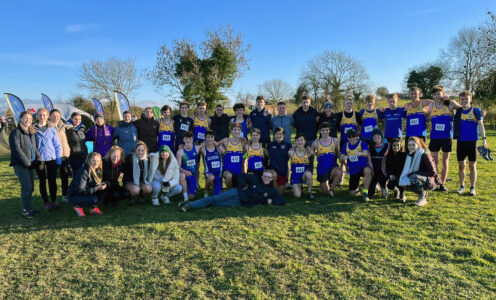 University of Bath student-athletes enjoyed plenty of success, including a clean sweep of the men's U20 medals, when they competed in the Gloucester Cross-Country League.
Jonny Brook, Theo Cheshire and Ryan Smith took the top-three placings in the men's U20 rankings, while the University squad also took all three team medals.
Sam Norris was top of the men's senior rankings to help the University win that team title too.
Antara Jain led the way in the women's U20 competition as, with Hannah Bolton finishing third, the team placed second overall. The senior event saw Ella Burfitt finish runner-up and the team place third.