Our event service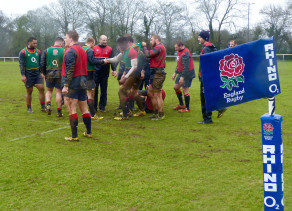 Team Bath's events team are on-hand to support your event or training camp and ensure it is tailored exactly to your needs.
The team have experience of catering for a great range of events, from Special Olympics to international level rugby training camps.
Our service can also be supplemented by our on-site specialists from our Physiotherapy and Sport Science Centre, and our marketing and promotions team.
What we can offer
Full indoor spectator events in our 2,000-seater Team Bath Arena

Scope for large multi-sport or single-sport events

A training base for teams and squads at local, national and international level

On-site support services such as physio and sports medicine
Physiological and other fitness testing as well as strength and conditioning
Video analysis and sports psychology

Corporate days, including team building

"Experience Days" in a range of Olympic and Paralympic sports

Carefully planned menus in the Sports Café or in other on-campus facilities for large groups

Supportive PR and marketing services for your event
"On behalf of everyone at Special Olympics Great Britain and on a personal note, I wanted to send my sincerest and deepest gratitude to you for all of your support and hard work which helped to ensure the recent Games in Bath were such a great a success!

The 2013 National Summer Games have been universally acknowledged as a great Games and we could not have wished for a more successful event! The athletes went home smiling with amazing memories of the Games, and our coaches, officials, volunteers and families have been sending copious messages of congratulations and thanks for organising probably the best ever!"

– Murton Mann, Chairman, Special Olympics Great Britain
Contact
We'd love to hear from you and discuss how we can help with your event or training camp.
Please email our Events team to find out more.
Physio and sports science

Fully open to the public, we have a team of highly-qualified therapists and practitioners that offer cutting edge services whether you are an elite athlete, a fun-runner or simply recovering from a recent injury or accident.

Read More

The Team Bath Arena

The Team Bath Arena is a flexible, light and airy facility in an inspirational environment that can cater for a range of events. It can host sports events, concerts, awards ceremonies, conferences, corporate events, exhibitions and much, much more.

Read More

Ticketline

Team Bath has teamed up with Ticketline to create a fast and efficient ticketing service for events based on-site. You can buy tickets on-line or by phone to watch Team Bath teams in action and spectate at other events at the Sports Training Village.

Read More