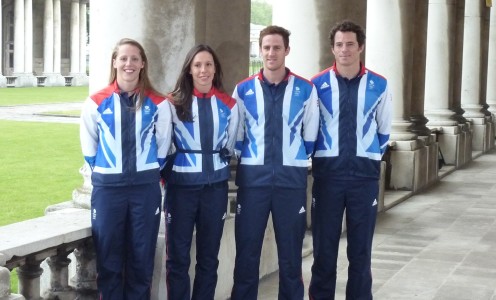 Four athletes who train at Pentathlon GB's High Performance Centre at the University of Bath were today (Friday) named in the British modern pentathlon team to compete at the London 2012 Olympic Games.
The quartet includes University of Bath French and Politics student Samantha Murray, as well as University alumni  Mhairi Spence and Sam Weale.  Nick Woodbridge completes the Team GB pentathlon team for the 2012 Games.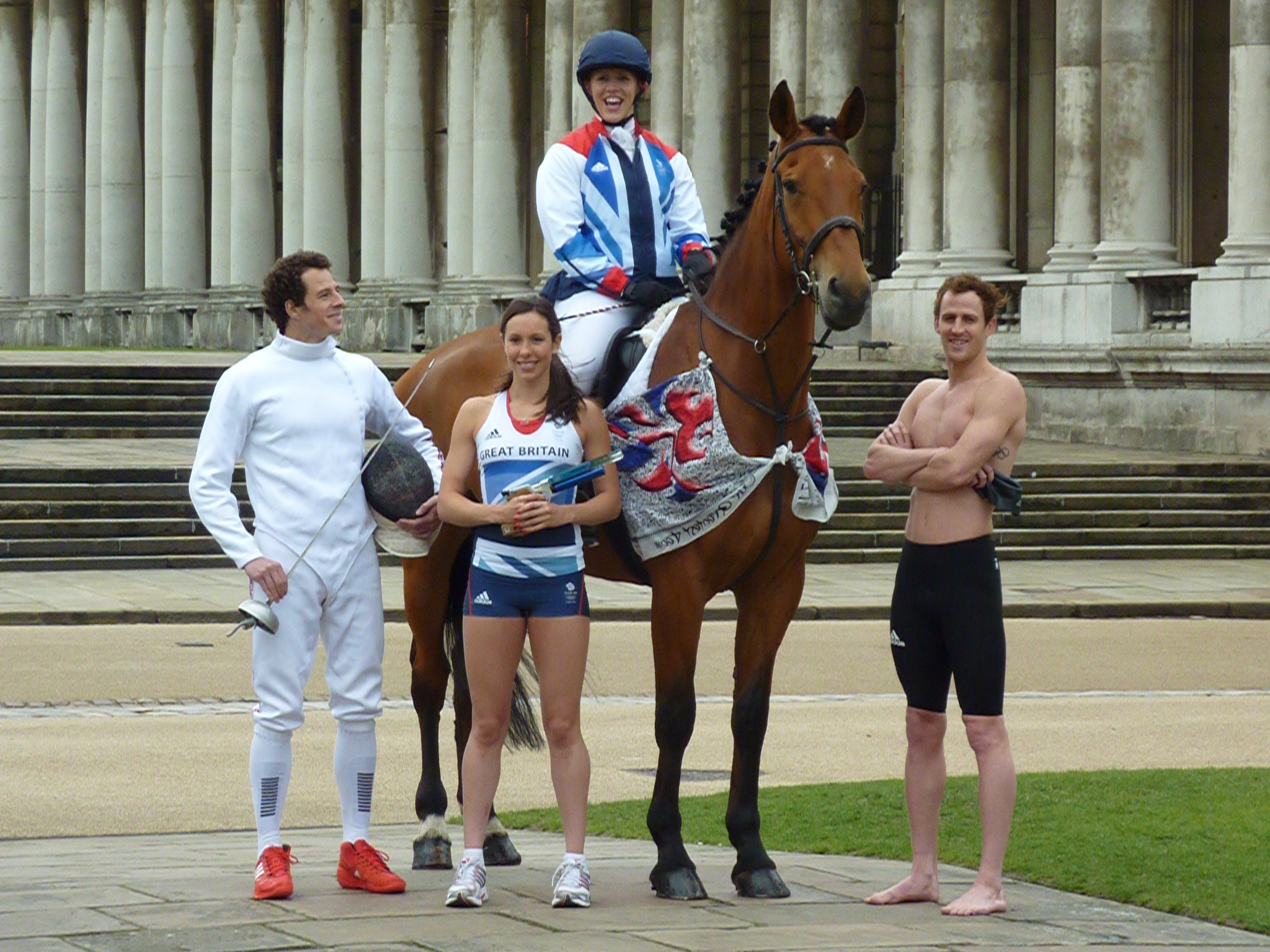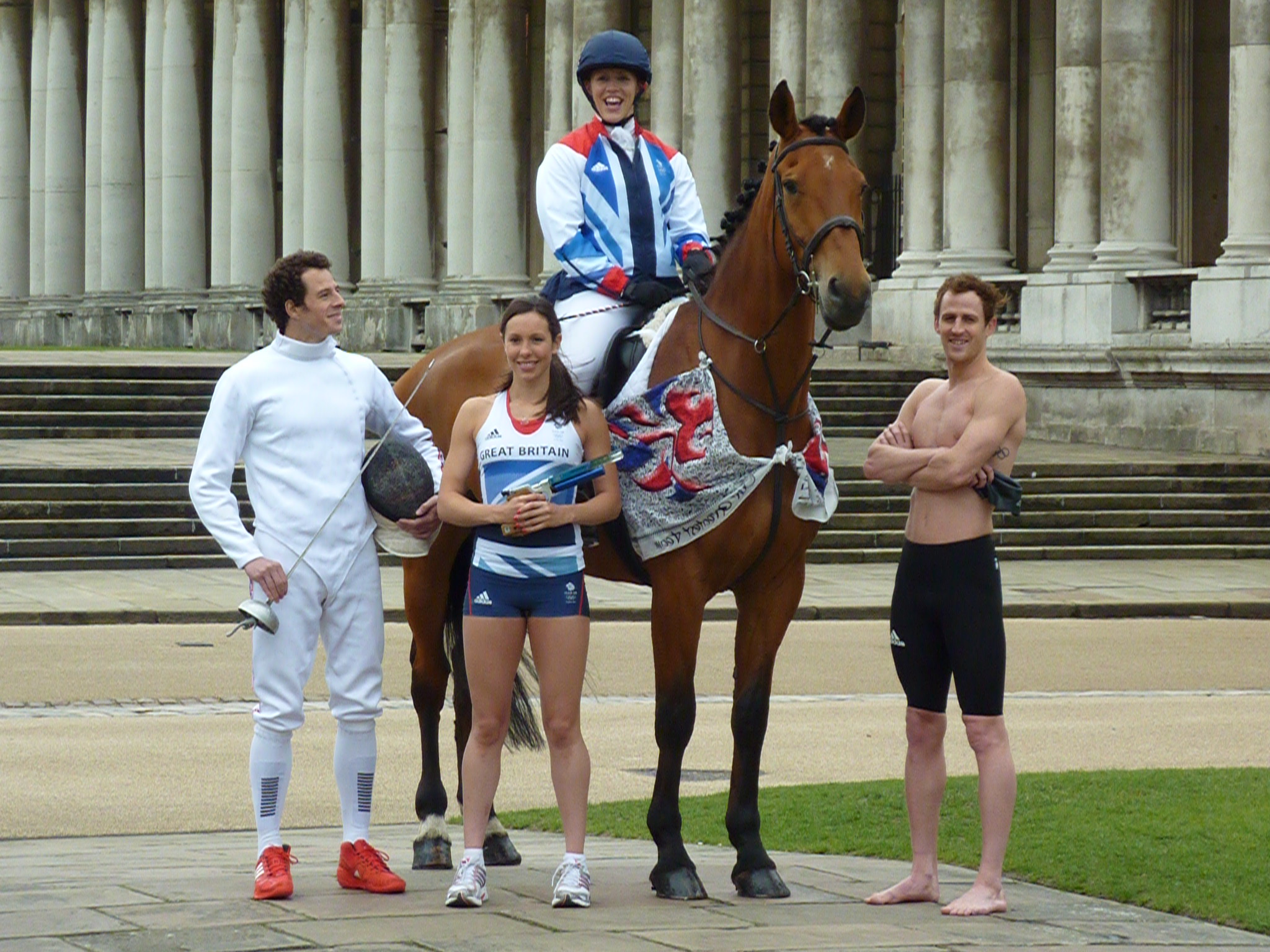 Both Weale and Woodbridge are contesting their second Olympic Games, having finished 10th and 25th respectively in Beijing four years ago.  The men go into action at this year's Games on Saturday 11 August.
Spence and Murray  both make their Olympic debuts in London on Sunday 12 August – three months to the day since they won World Championship gold and bronze respectively in Rome.
Spence, a Coach Education and Sports Development graduate and currently ranked third in the world, said: "I find it hard to find words to describe how excited I am to be part of the British team for the London 2012 Olympic Games.
"I've dreamed of competing an Olympics since I was eight years old and I feel like it's so much more special because the Olympic Games will be in London.
"We're so lucky to be competing at a home Olympics. It's something that so many athletes will never get the chance to experience."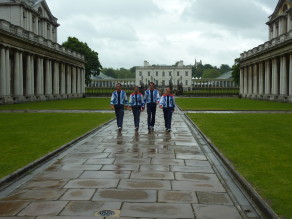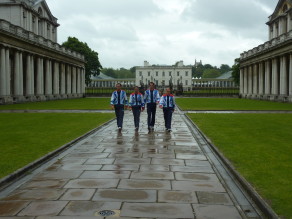 Murray said:  "I love pentathlon and I'm going to relish the day and enjoy every experience at the Games.
"Competing at a home Games is the opportunity of a lifetime and I can't wait. It will be a great honour. I'm going to train very hard and I'm going to come back stronger than I was before the World Championships."
Weale, who graduated with a degree in Sports Technology in 2005 , said: "I am delighted to have been selected for my second Olympic Games. Being a home Games it truly will be a once in a life time experience and I will be doing my very best to make the country proud."
Woodbridge said: "I'm in the best shape of my career so far and I have a lot more experience than four years ago in Beijing," he said. "I'm aiming to win a medal at this Olympics."
Four other athletes based at the Pentathlon GB High Performance Centre also achieved the London 2012 qualifying standard, but only two athletes per gender per nation can compete at the Games. That meant Biology student Freyja Prentice, Coach Education and Sports Development graduate Katy Burke, as well as Heather Fell and Jamie Cooke, both missed out.
The British Olympic Association's announcement of the modern pentathlon team for 2012 took place at the Old Royal Naval College at Greenwich, a stone's throw away from where this year's Olympic competitions will reach their climax.
Britain's modern pentathletes have won four medals from the last three Olympic Games.