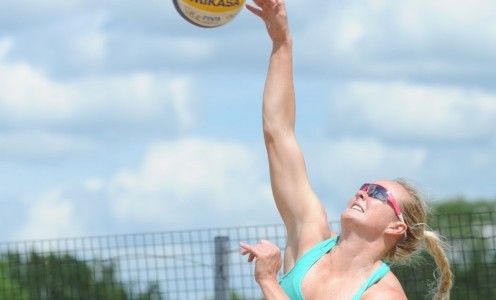 The University of Bath-based beach volleyball pairing of Zara Dampney and Shauna Mullin were today (Monday) selected to represent Great Britain to compete at the London 2012 Olympic Games.
Zara and Shauna will be the first British athletes to represent Great Britain in beach volleyball since the 1996 Olympics, when the sport joined the Olympic programme. They have trained together since 2009 and are currently ranked 37th in the world.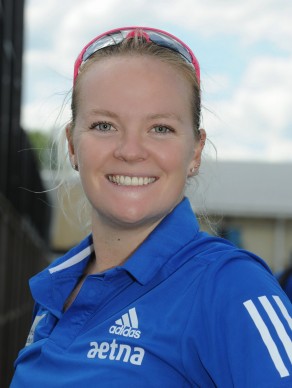 The University of Bath is the UK training base for the British beach volleyball programme and provides sports science support to the athletes.
Shauna (above left) said:
 "Competing at the Olympics has always been a dream of mine and at the end of July my dreams are coming true.  Being selected to represent Team GB and be part of what is going to be the best Olympics ever is a huge honour."
Zara added (below left):
"I am extremely excited to represent Team GB at the Olympics and I'm looking forward to the experiences and challenges that lie ahead, especially in front of our home crowd."
As well as training on the outdoor beach at the Sports Training Village, Team Bath also provides sport science support to the British Volleyball women's  beach volleyball programme.
Kate Eddy, senior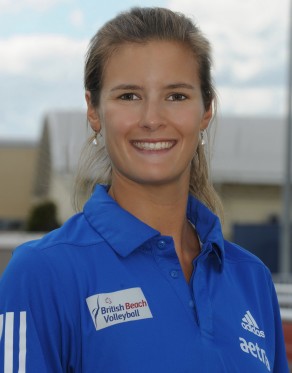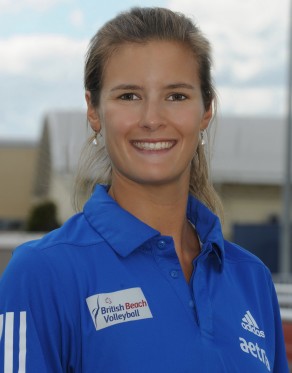 strength and conditioning coach at Team Bath, is also head of sports science for the British Volleyball beach volleyball programme and co-ordinates a range of services for the team. She has provided strength and conditioning support to the programme for six years. Barry Edwards provides physiotherapy, with Stan Mavridis providing sports massage.
Shauna receives a Team Bath athlete scholarship which covers a range of additional support services, including nutrition advice and sports psychology.
The London 2012 beach volleyball competition runs from 28th July to 9th August at Horse Guards Parade.
For further information please contact the Team Bath press office at Matchtight Ltd on 01225 383518 or by email at press@matchtight.co.uk
You can also find out more about Team Bath at www.teambath.com , follow us on Facebook at www.facebook.com/teambath or on Twitter at https://twitter.com/#!/teambath
The University of Bath is The Sunday Times University of the Year 2011/12