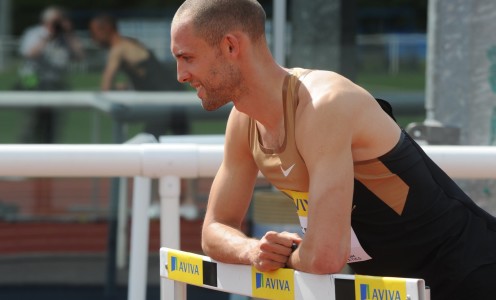 University of Bath-based hurdlers Dai Greene and Jack Green both eased through to tomorrow's (Saturday) semi-finals of the 400m hurdles at the London 2012 Olympics.
The pair are both coached at the University by Malcolm Arnold – UK Athletics National Events Coach Hurdles. Dai, the reigning World, European and Commonwealth champion, comfortably won his heat this morning in 48.98 and Jack, a Sports Performance student at the University, followed him into the semis by finishing second in his heat in 49.49.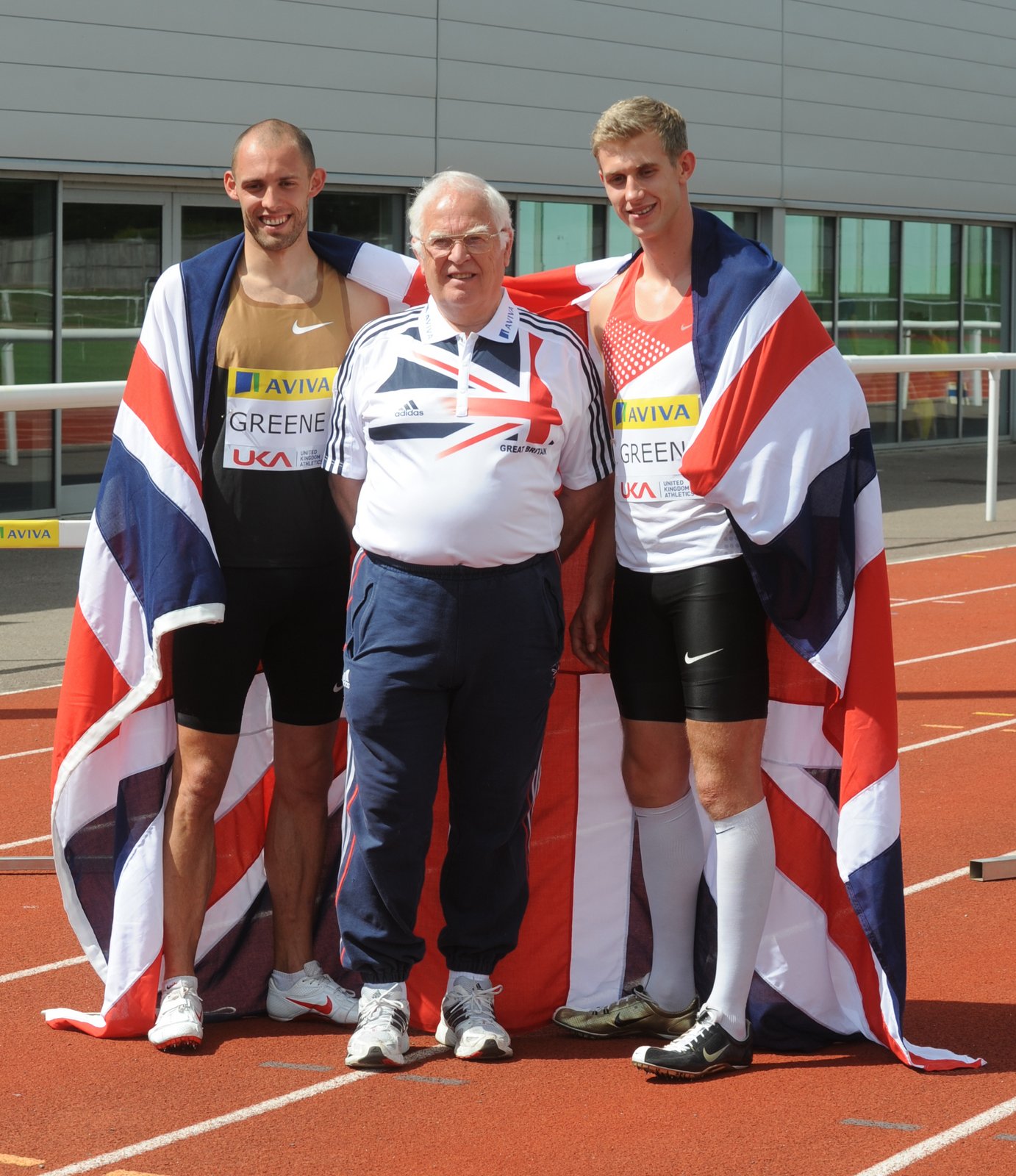 After his race Dai said: "At 300 metres there was a massive cheer. It was a fantastic atmosphere. I just need to focus and tomorrow will be different. The inside lane was a bit tight but it was OK. It was a fantastic atmosphere out there – really inspiring."
And the run really impressed Colin Jackson, former 110m hurdles World Champion and now a BBC Sport pundit.
"It was always going to be difficult in lane one but Dai is the world champion for a reason," he said. "He negotiated the hurdles very well and kept his focus all the way. He ran his own race and was rewarded with an easy win."
Jack added: "It was a bit of a messy race and I forgot how quick this track is. The nerves were fine. I woke up quite nervous but once I was out there I loved it. The crowd were amazing. Job done!"
The semis take place at 7pm tomorrow (Saturday), with the final following at 8.45pm on Monday.
And in the pool, 16-year-old Siobahn-Marie O'Connor helped the GB women's 4x100m medley relay team into tomorrow's (Saturday) final. Siobahn-Marie, who trains at the British Swimming Bath Intensive Training Centre, helped Team GB finish fifth in their heat to book a place in the final.
The GB women's beach volleyball pair of Zara Dampney and Shauna Mullin's first Olympic campaign ended late on Thursday night. The pair, whose UK training base is at the University of Bath, went through to the 'lucky loser' slot but missed out on a last-16 place when they lost to the Austrian pairing of Austria's Doris and Stefanie Schwaiger.
They went down 21-15, 21-12. Shauna said: "We had a good time – playing under the floodlights at home in front of a massive crowd, it was unbelievable. All week the crowd have been there through the ups and the downs cheering us on.
"They made every moment feel even better than it was. It was really great."
Zara added: "The Olympics is hopefully a springboard for better things for beach volleyball in this country, we need to start a petition to get a grand slam event here.
"We're happy but we were just inconsistent with our performances – when we played well we played really well and could compete with the best in the world. But it's about getting that consistency across the match."
Medals won by GB athletes with University of Bath links
Current students
Silver: Michael Jamieson (Sports Performance) – swimming, 200m breaststroke
Alumni
Gold: Heather Stanning (Sports Technology) & Helen Glover – rowing, women's pair
Silver: Gemma Gibbons (Sports Performance) – judo, under-78kg
For the latest news on performances of athletes with University of Bath links at London 2012 follow us on Twitter at twitter.com/teambath
For further information please contact the Team Bath press office at Matchtight Ltd on 01225 383518 or by email at press@matchtight.co.uk
You can also find out more about Team Bath at www.teambath.com , follow us on Facebook at www.facebook.com/teambath or on Twitter at twitter.com/teambath