University of Bath based athlete Paul Blake tonight (Tuesday) sprinted to silver in the Olympic Stadium at the London 2012 Paralympic Games.
The 22 year old, who is coached at the Sports Training Village by Rob Ellchuk, produced a classic 400m run in front of a capacity 80,000 crowd in the stadium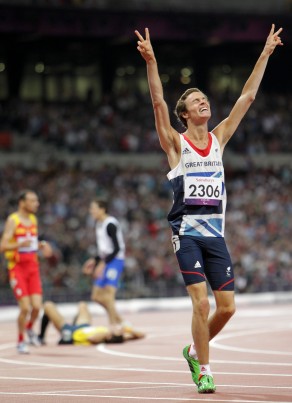 Running in lane five in the T36 400m final against a strong and experienced field, he refused to let Russia's Evgenii Shvetcov in lane six make a decisive break away from him or let Ukraine's Roman Pavlyk in lane four overhaul him.
When the stagger unwound on the final bend, the Russian has established a small lead, but one that proved to be decisive.
But a delighted Blake threw his hands in the air in celebration as he crossed the finishing line, before setting off on a lap of honour draped in the Union Flag.
Afterwards he said having the crowd behind him was like having 'a second pair of legs'.
"I thought I could medal as long I could execute my race," said Blake.
"I was so nervous, Rob told me to take in the crowd at the start and then concentrate on the first 200m, go out strong, not panic and try to stay between Shvetcov and Pavlyk which I did.
"He told me to go through in 26s then try to stay loose and relaxed with a long stride and go after them.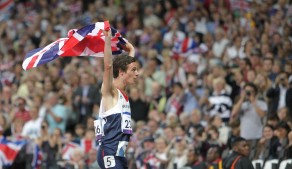 "The crowd was like having a second pair of legs, it was just amazing."
And University of Bath Sports Performance graduate Katrina Hart rounded off a terrific evening in the Olympic Stadium by helping the ParalympicsGB 4x100m T35-38 relay quartet to bronze.
Hart, who is also coached by Ellchuk at the University of Bath, ran the third leg for the British team as they came home third in 56.08 behind Russia and China.
Hart: "I love that bend. I just absolutely went for it and I heard the crowd just roaring and it was incredible…amazing. It was touch and go on the last leg but we held them off so it's great."
For further information please contact the Team Bath press office at Matchtight Ltd on 01225 383518 or by email at press@matchtight.co.uk .
You can also find out more about Team Bath at www.teambath.com , follow us on Facebook at www.facebook.com/teambath or on Twitter at twitter.com/teambath