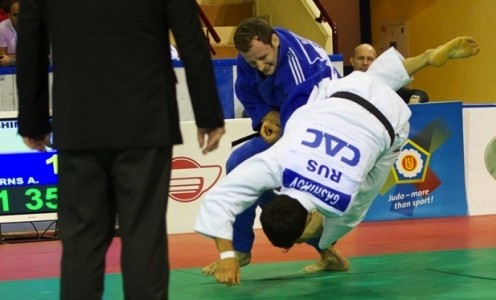 Team Bath judo player Andy Burns is celebrating one of the biggest wins of his career to date after taking World Cup gold in Belarus.
The 27-year-old University of Bath Coach Education and Sports Development graduate beat Russia's Magomedrasul Gashimov in the final of the under-90kg class in Minsk, follo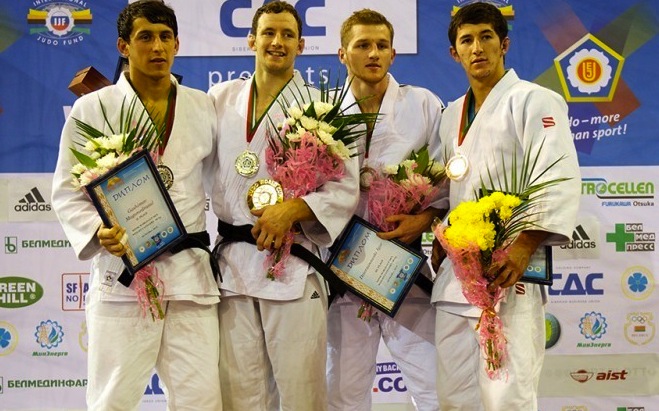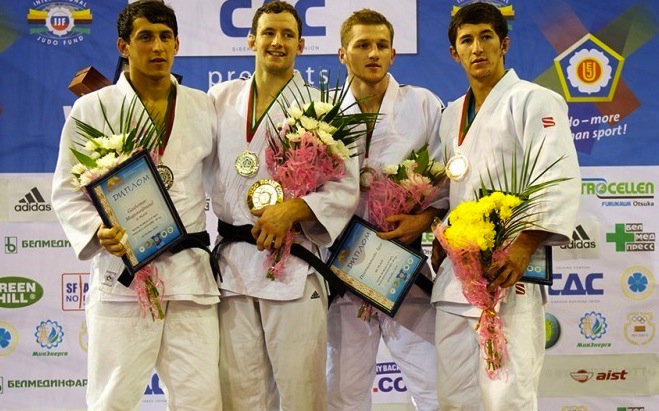 wing earlier victories against opponents from Uzbekistan and Poland.
"This is probably the best result of my career along with my European under-23 medal," said a delighted Burns.
Burns is joined by fellow Team Bath players Tom Reed and Megan Fletcher in heading to Brazil shortly to represent Great Britain in the World Team Championships. The Championships take place in Salvador on 27 and 28 October.
And Brazil is very much on Burns' mind at the moment, with the next Olympics taking place in Rio in 2016.
"I missed out on London but I went and watched the Games, which really inspired me. I want to make sure I don't miss the next one," he said. "Things are going really well for me at the moment."
Burns also aims to compete in Rio next year, when the city hosts the World Championships, before battling for gold for Scotland at the Commonwealth Games in Glasgow in 2014.
His performance in Minsk propelled him from 124th to 63rd in the world rankings. If he continues to progress up the rankings he could be seeded at future World Cups, giving him more favourable draws.
You can find out more about Team Bath on our website teambath.com
You can also follow Team Bath on Twitter at twitter.com/teambath or facebook.com/teambath
For further information please contact the Team Bath press office at Matchtight Ltd on 01225 383518.
Source:  EJU by Anna Kolesnicenko