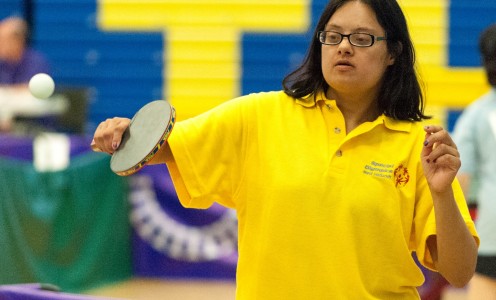 Hundreds of athletes with intellectual disabilities went into action on the opening day of the Bath 2013 Special Olympics GB National Summer Games.
The University of Bath is the main host venue for the Games, hosting the athletes' accommodation and nine of the 12 sports at the Games.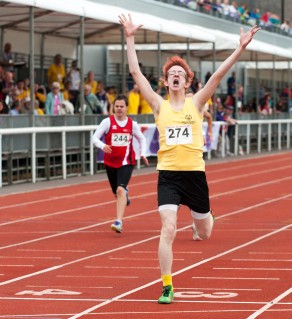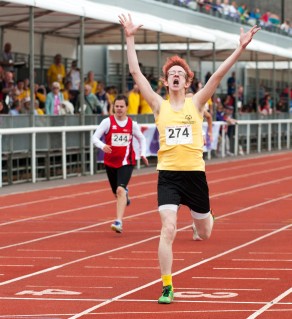 Day one of the Games saw athletes from around the country taking part in a wide range of sports at the University, including athletics, boccia, football, gymnastics, tennis and table tennis.
Gold medallists included badminton player Lloyd Crawley of Team Wales, who also medalled in Leicester four years ago. "It's been really good here, fantastic," he said. "There's a great atmosphere and I've made lots of new friends."
Among the spectators today  (Thursday) was Susan Boyle, who sang in front of 7000 spectators at the Opening Ceremony at the Royal Crescent last night (Wednesday).
She watched some of the sport, chatted to athletes and volunteers and signed autographs. "I'll take away lots of nice memories and nice emotions," she said.
Some 1700 athletes are taking part in the Games, which is the country's largest sporting event for athletes with intellectual disabilities.
Admission for spectators is free throughout.
For more photos please see our Facebook site at www.Facebook.com/TeamBath
You can find more information about the Bath 2013 Special Olympics National Summer Games on our Special Olympics page at www.teambath.com/sport/olympic-paralympic/special-olympics/ or on the Games website at www.bath2013.org.uk
You can find out more about Team Bath on our website teambath.com
You can also follow Team Bath on Twitter at twitter.com/teambath or facebook.com/teambath
For further information please contact the Team Bath press office at Matchtight Ltd on 01225 383518.