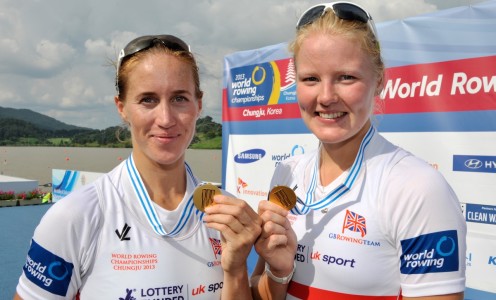 University of Bath sporting alumni Helen Glover added a World Championship gold to the Olympic rowing title she won at London 2012 last year.
Glover won gold in the women's pair partnering Polly Swann at the World Championships on Lake Tangeum in Korea on Saturday.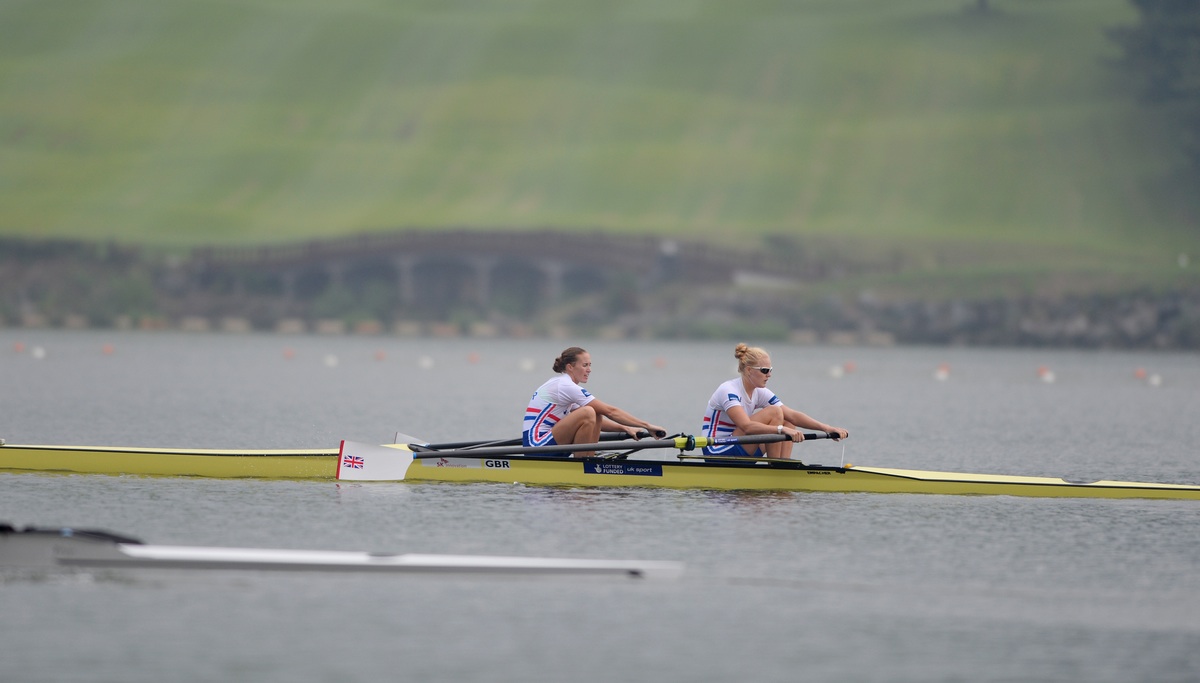 It was Glover's first World Championship gold following a pair of silvers in 2010 and 2011 with University of Bath Sports Technology graduate Heather Stanning, with whom also struck gold in the women's pair at London 2012. The pair became the first GB women rowers to win Olympic gold.
Glover and Swann won from the front to take gold from Romania in 7:22.82 in Korea.
"It has been a very different year," said Glover. "Last year Heather and I were pretty much unknowns outside rowing, but this year there has been pressure of expectation on Polly and me.  I think we handled it pretty well.
"Sometimes you think it will take a long time to get such a good connection with a rowing partner as I had with Heather, but Polly and I have worked really hard and it has come together well.  Today felt fantastic."
Glover is a member of Minerva Bath Rowing Club and learned to row at the GB Rowing Team's Start programme at the University of Bath.
She returned to the University last year to claim another title – this time it was the BBC's Olympic Superstars 2012 crown.
Photos: Intersport Images