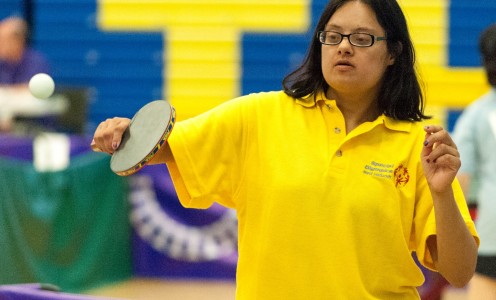 Special Olympics GB Chief Executive Karen Wallin said athletes went home from the Bath 2013 Games 'smiling and with amazing memories'.
Karen praised the facilities at the University of Bath's Claverton Down campus, which hosted athlete accommodation and most of the sports. She said she couldn't have wished for a more successful Games.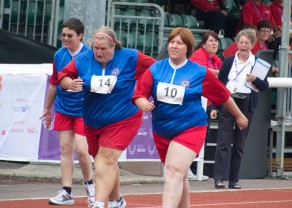 "In my wildest dreams I could not have wished for a more successful event," she said. "The athletes, who all have intellectual disabilities, have gone home smiling and with amazing memories of the 2013 National Summer Games.
"Being able to make use of the world-class facilities at the University of Bath was a tremendous experience for all the competitors and many personal bests were smashed on the field of play," she added.
"All the athletes thoroughly enjoyed being able to stay together on the University campus and cheer on their fellow team-mates taking part in other sports."
"These Games will go on record as being our 'smiliest Games ever'," she added. "The Games have been a superb celebration of the achievement of our athletes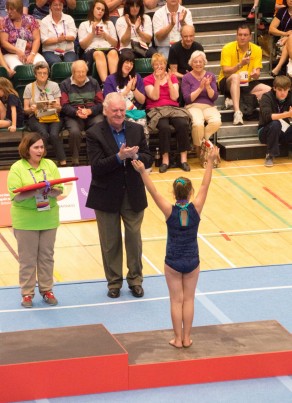 ; they've had a fantastic time and lots of medals have been won."
Stephen Baddeley, Director of Sport at the University of Bath, said the University was proud to be the main host for the 2013 Games, which saw 1700 athletes from around the country compete.
The University hosted the athletics, badminton, boccia, bowls, five-a-side football, artistic gymnastics, rhythmic gymnastics, table tennis and tennis, with most of the action taking place at the Sports Training Village.
"We were proud and honoured to be the main host venue for the Bath 2013 Special Olympics GB National Summer Games," he said.
"It was one of the biggest sporting events we've hosted at Bath in recent years and it was fantastic to see so many athletes and spectators enjoying the facilities we have on offer. I hope everyone has taken away many happy memories from their time in Bath."
The event is being run by Special Olympics GB, which is the largest registered charity providing year round sports training and competition opportunities for people with intellectual (learning) disabilities.
Special Olympics GB's National Summer Games is the showpiece event every four years for the organisation and its athletes.  Almost 1.2 million people in the UK (2 per cent of the population) have an intellectual disability.
The University of Bath has a proud track record of hosting major sporting events.
You can find out more about the Games at the Bath 2013 Games website or on our Special Olympics page.
You can find out more about Team Bath on our website teambath.com
You can also follow Team Bath on Twitter at twitter.com/teambath or facebook.com/teambath
For further information please contact the Team Bath press office at Matchtight Ltd on 01225 383518.