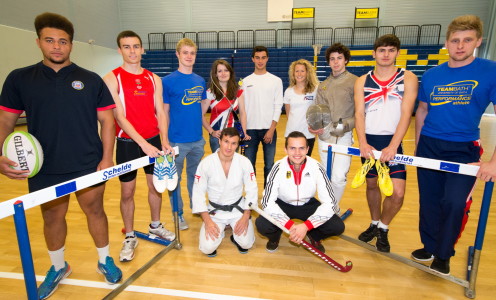 Fifteen talented student athletes, including a world champion, a world junior champion, a European Junior Championship medalist and World Youth Championship medalists are among the latest recipients of University of Bath scholarships.
University of Bath students who have displayed potential to succeed both academically and in their chosen sport can apply for the scholarships.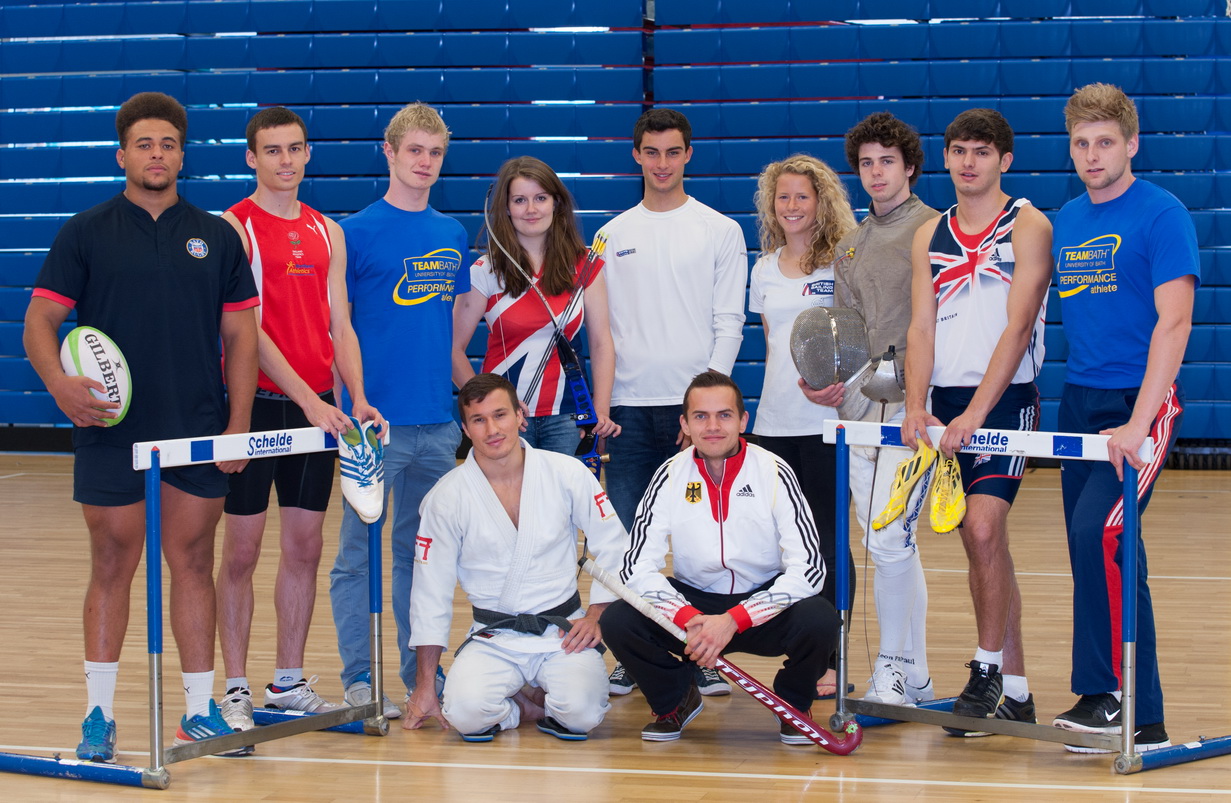 They receive a cash award that runs over the period of their course and helps them meet the demands of training, competing and studying at a high level.
The scholarships are supported by alumni and friends of the University who are passionate about giving talented young people the opportunity to benefit from Bath's world-leading sporting and academic environment.
Donors include alumni Bill Whiteley, the Trendell family and corporate supporter Santander, as well as donations made in memory of the late Ivor Powell.
Georgina Povall, a talented young sailor, receives the Bill Whiteley Sports Scholarship. Georgina, who won bron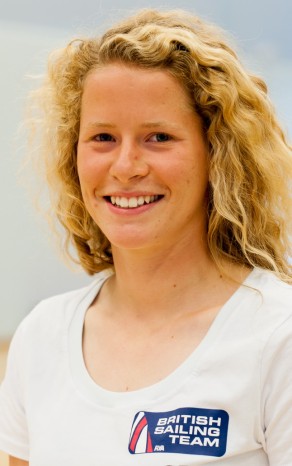 ze at the 2012 World Laser Radial Youth Championships in Brisbane, Australia, is a member of British Sailing's Podium Potential Squad. She has just started studying for an Economics degree at the University.
She said she loves studying and training at the University. "I've only been here a couple of weeks and I love it already, with all the facilities on site everything has been easy to access and everyone so helpful," she said.
"Bath's sporting facilities and the scholarships available were by far the best out of all the universities I visited," she added.
"I was extremely pleased to be offered a place as well as the Bill Whiteley Sports Scholarship. It will really help me continue competing at a high level and be a student. Sailing is an expensive sport, it's not just about me and getting to events, but also about the equipment – the boat, sails and all my kit."
Talented young modern pentathlon Joe Choong receives the Ivor Powell Scholarship, which is a tribute to the University's late long-serving football coach. Joe, a first year Mathematics student, has just started training at the Pentathlon GB High Performance Centre at the University of Bath.
In April he won the overall and junior titles at the British Modern Pentathlon Championships in Solihull. He was an individual silver medalist at the Youth World Championships in August.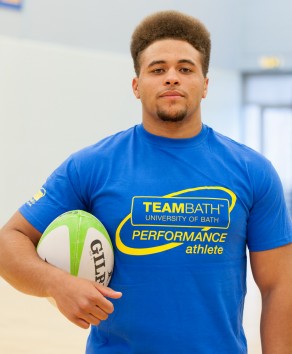 Jacob Paul, 400m hurdles bronze medalist at last year's European Junior Championships in Italy, is one of four new recipients of Trendell Scholarships. Jacob has just started studying for a Sport and Social Sciences degree at the University.
Rugby player George Buckney, another Sport and Exercise Science student, also receives a Trendell Scholarship. Buckney, a tighthead prop, is a Bath Rugby Academy player and a former England under-16 player.
Judo player Jan Gosiewski, who is studying for a Biomechanics PhD, also receives a Trendell Scholarship. Jan has already graduated with a Mechanical Engineering degree and a completed an MSc in Design Engineering at the University. He represented Great Britain at the World Championships in Brazil in August and in June he struck silver at the European Open in Estonia.
And German hockey player Niklas Rieger, a second year Economics and Politics student, completes the line-up of Trendell scholars.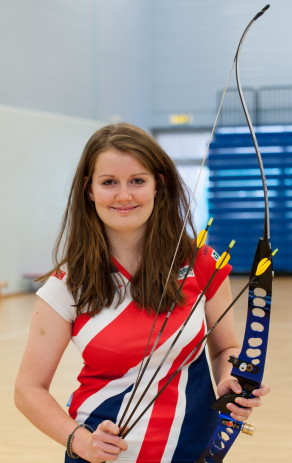 Niklas, a German under-21 player, plays for Team Bath Buccaneers.
The nine new Santander scholars include archer Lizzy Rees, who has just started studying Sports Performance at the University. Lizzy was a member of the British senior women's team that won team gold at the 2012 World Archery Field Championships in Val D'Isere in France.
She said:  "Bath is a beautiful city with a homely campus. The sports facilities at the University are close by and of an outstanding quality. What more could an athlete want?
"The scholarship allows me to attend all major competitions which means more high performance experience. Experience makes winners."
Triathlete and duathlete George Schwiening, gold medalist at the World Junior Duathlon Championships in Canada in August, also receives Santander Scholarship. She has just started studying for a Sport and Exercise Science degree.
Sports Performance student and bobsleigh driver Olly Biddulph is another new Santander scholar. He piloted the GB two-man bob that finished fifth at last year's Youth Olympic Winter Games at Innsbruck in Austria. Olly has just started a Sports Performance course.
Talented young epee fencer Tom Edwards is also studying Sport and Exercise Science and receives as Santander Scholarship, as do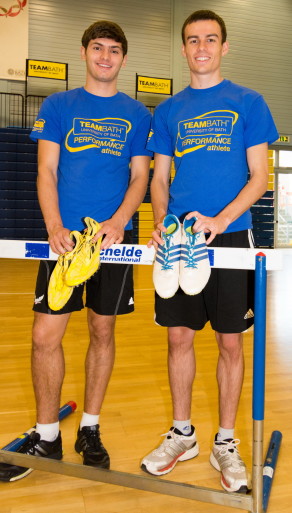 es sabre fencer Stuart Scott, who is studying Biochemical Engineering.
James Webster, number three in the UK under-20s 400m hurdles rankings for 2013, has just started studying for International Management with Spanish degree. He is a Santander scholar.
Hockey player Kate Holmes and sailor Jack Preece have also been awarded Santander Scholarships. Kate plays for Clifton Ladies and has featured in the England under-21 squad. She has just started studying for a Biology degree.
Jack, who took silver in last year's Laser Radial National Championships and was the top under-19 sailor, is studying Civil Engineering.
Swimmer Jay Lelliott, a Sport Performance student, also receives a Santander Sports Scholarship. He won set a personal best to win 200m butterfly gold at this year's English Schools Swimming Association Championships.
The recipients of the new recipients of the British Swimming Intensive Training Centre Scholarships, supported by British Gas and Team Bath, will be announced shortly.
You can find out more information about Team Bath scholarships and athlete support packages on the Team Bath wesbite.
You can find out more about Team Bath on our website teambath.com
You can also follow Team Bath on Twitter at twitter.com/teambath or facebook.com/teambath
For further information please contact the Team Bath press office at Matchtight Ltd on 01225 383518.