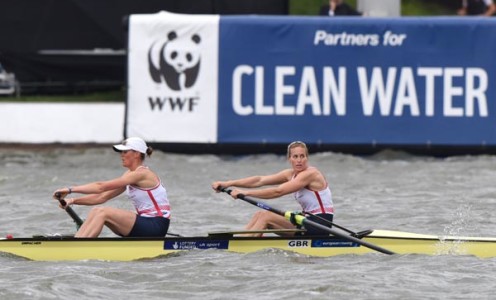 It may have been blustery in Poznan, Poland but Helen Glover and Heather Stanning made smooth progress to the women's pair final at the European Rowing Championships on Saturday.
Vicky Thornley – who, like Glover, started her career on the GB Rowing Team Start programme at the University of Bath – will also be in finals action on Sunday alongside Katherine Grainger in the double scull.
Glover is the defending European champion, having won the title with Polly Swann last year, and was happy to have eased through the semi-final in a winning time of 7:07.32.
"Today was all about getting through to the final but we're fairly pleased with how we did it, especially that we didn't have to work too hard to get over the line in those conditions," she said.
University of Bath graduate Stanning, who is looking to complete her collection of international titles, added: "It was quite rough in the last bit but we're not an inexperienced crew and it was just making sure we rowed a good race and were able to keep something back for the final."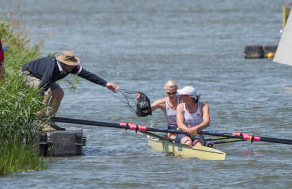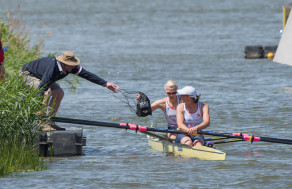 Thornley and Grainger – the Olympic champion making her first international appearance since 2012 – were runners-up in their double scull semi-final to Lithuania's Donata Vistartaite and Milda Valciukaite, who were World Champions in 2013.
The GB duo felt their performance was a "step up" on Friday's heats, with Thornley saying: "Semi-finals are always do or die and they are so high pressure – I am confident we can move on tomorrow."
Sunday's finals will be shown live on BBC2 from 11.30am BST.