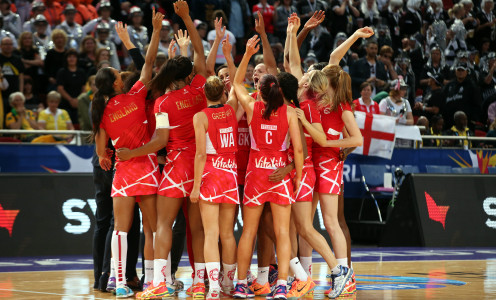 Team Bath Netball's Stacey Francis says she is "super thankful" after winning a bronze medal with England at the Netball World Cup in Australia.
An excellent 66-44 victory over Jamaica in Sunday's third-place play-off ensured the Roses – including seven former Team Bath players – bagged bronze for the second successive world championships.
Francis, who recovered from a knee injury to take her place in the squad, said on Instagram: "It's been a mental few months and I'm completely drained but I wouldn't have wanted to be on this journey with any other girls.
"Happy to be bringing home a medal as it's been a while and super thankful for the amount of love and support I've received throughout the tournament!"
Following their semi-final defeat to New Zealand, England found themselves trailing Jamaica 16-11 at the end of the first quarter on Sunday.
However, a phenomenal period of play saw former Team Bath player Serena Guthrie drag England into the lead with a number of sensational steals.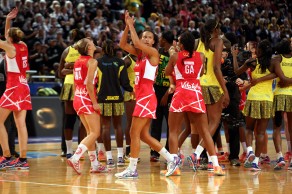 The turnovers were converted with regularity via a vocal Jo Harten and a five-goal deficit had turned into a five-goal advantage at the interval as England pushed 28-23 ahead.
They went on to produce a world-class display in the second half to seal victory and avenge their bronze-medal defeat to the Sunshine Girls at the Glasgow 2014 Commonwealth Games.
Team Bath centre Kyra Jones again played the full match as Wales beat Uganda 64-41 to finish seventh overall – their highest placing since 1991.
Jones made 14 assists, 33 feeds and two interceptions during another influential performance.
Club colleague Claire Brownie was vice-captain of a Scotland side that finished tenth overall following a 51-41 defeat to Fiji in their play-off match.