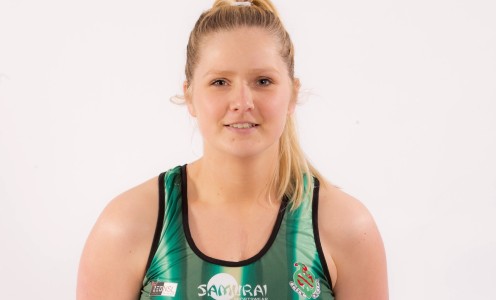 Wales World Cup goal-shooter Chelsea Lewis is to join Team Bath Netball for the 2016 Superleague season.
The 21-year-old is rated as one of the best young attacking talents in the game and already has 50 international caps, having made her debut at the age of 16.
She marked her half-century of appearances by scoring 32 goals during a convincing 64-41 win over Uganda on Sunday which saw Wales seal seventh place overall at the Netball World Cup in Australia – their best performance since 1991.
Lewis, who scored 232 times in total during the tournament, has now flown to New Zealand to play for Netball Waitakere before she heads back to start her new challenge at the University of Bath.
"Knowing that I will be returning to the UK to play for Team Bath – who are not only a formidable force but have an exceptional winning legacy in the most prestigious netball competition, the Superleague – is exciting," she said.
"I am looking forward to working alongside some strong and experienced players.
"After having experienced a great World Cup and played some hard-fought matches against different countries, I feel I have learnt so much and am better for it.
"Now I get to play alongside some current ANZ Mystics and Silver Fern players in Auckland for Netball Waitakere. Having the opportunity to play in the National Provincial Competition is an added bonus for me, both personally and professionally.
"I still have so much to learn and look forward to the opportunity of working with such an experienced and professional coaching team at Team Bath for the 2015-16 Superleague season."
Lewis has spent her Superleague career to date with Welsh franchise Celtic Dragons and scored 420 goals from 534 attempts last season, putting her fourth in the individual shooting ranking.
Team Bath Netball head coach Jess Thirlby said: "Chelsea is an exciting talent who is keen to challenge herself and it is really positive that she wants to do that with us.
"She will add strength and depth to our squad and is coming to us off the back of such a positive tournament with Wales at the World Cup.
"Chelsea was one of the most talked-about players outside of the top four teams and it is great that she wants to develop under our wings here at Team Bath. She will be a really good asset to us."