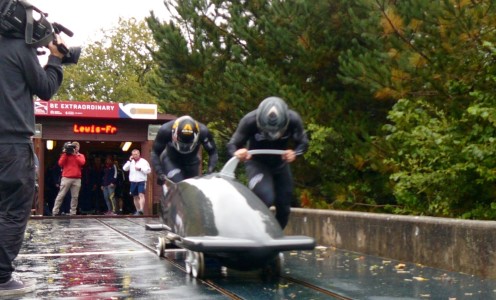 Britain's biggest-ever bobsleigh squad was announced at the University of Bath this week.
The skeleton team for the new season was also confirmed, with the two winter sports coming together this year under one organisation – the British Bobsleigh & Skeleton Association.
Both sets of athletes are based at the £30million Sports Training Village, where they use the world-class gym and the newly-improved outdoor push-track – the only one of its kind in the country.
Bobsleigh Performance Director Gary Anderson confirmed that six male pilots had been selected for the 2015/16 BMW ISBF World Cup season, which gets under way in Altenberg, Germany from November 22-29.
Joining the established duo of John Jackson and Lamin Deen is Olly Biddulph, a University of Bath Sports Performance student who is supported by a Santander Sports Scholarship.
The remaining pilots are three brakesmen who are on the Accelerated Drivers Programme – Bruce Tasker, Ben Simons and Bradley Hall.
Sprinter Mark Lewis-Francis, who won Olympic 4x100m relay gold with Bath Bullet Jason Gardener at Athens 2004, is the most high-profile addition to the bobsleigh team.
He joins a brakesman squad that also includes Johnny Anderson, John Baines, Joel Fearon, Tremayne Gilling, Paul Judson, Andy Matthews, Ben Mccullough-Young, Toby Olubi, Justin Oro-Campus, Simeon Williamson, Judah Simpson, Jordan Smallin, Rich Stead and Ashley Watson. Axel Brown and James Hedger will be reserves.
The squad will race in different combinations during the first half of the season, with the aim being to secure as many qualification points as possible towards February's World Championships.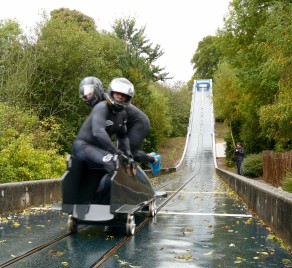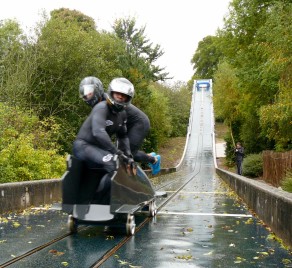 There will be one women's bobsleigh team this season, with Mica McNeill – a silver-medallist at the 2012 Youth Olympic Games – in the driver's seat.
Contesting the brakesman place will be Aleesha Kiddle and Natalie de Ratt, a British citizen who has previously competed internationally for the United States having studied at the University of North Carolina. Anya Kay is the reserve.
"I'm delighted to be able to announce such a strong and exciting squad for the new season," said Anderson. "Things are now looking very different to when I joined the organisation in 2010 and I'm confident we will continue to compete with the very best in the world this winter.
"Bringing in Mark Lewis-Francis is obviously a huge boost but the strength we have throughout the squad as a whole is equally impressive.
"We have come a long way in a short space of time and are now taken seriously and considered a major contender by the heavyweight teams like Germany, Canada and the United States."
On the British Skeleton front, Ed Smith has recovered from injury to take his place on the World Cup circuit along with David Swift and Sochi 2014 Olympian Dom Parsons, a Mechanical Engineering PhD student who is supported by the University of Bath's Dual Career programme.
With Olympic and World Champion Lizzy Yarnold taking a break from competition, the women's World Cup squad will consist of Laura Deas – a silver and bronze medallist on the circuit last season – and Intercontinental Cup champion Donna Creighton.
Jerry Rice and Kenny Howard will compete on the Intercontinental Cup circuit, while Jor'dan McIntosh, James Howard and Jack Thomas are in the European Cup squad.
McIntosh missed last season after suffering a brain haemorrhage in the summer of 2014 but has made a remarkable recovery and is ready to make up for lost time.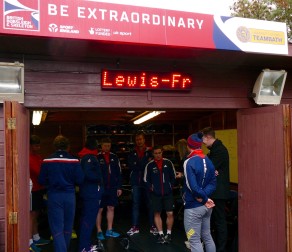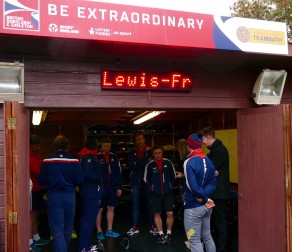 British Skeleton Performance Director Andi Schmid said: "I have high hopes for the coming season and am looking forward to seeing every member of the squad make progress and impress on whatever circuit they have been selected for.
"We have worked hard and enjoyed lots of success in recent seasons, and I am confident that the group of athletes who will be representing Great Britain will continue to do the nation proud.
"Laura and Donna enjoyed fine seasons in 2014/15, with Laura making huge strides in the World Cup and at the World Championships and Donna showing her strength and consistency to win the overall ICC title.
"It's also fantastic to see Jor'dan back given what she had to deal with last year. She has shown great courage and determination, and I'm sure her hard work and patience will be rewarded.
"We also have some strong contenders and some real strength in depth in the men's squad, with Dom and Ed coming back from injury and looking to kick on from their appearances at the last World Championships.
"The likes of David (Swift) and Jerry (Rice) have also shown they know how to get on to the podium on a regular basis, while Jack Thomas and James Howard also share a similar mindset and will be determined to keep on improving as we build towards the next Winter Olympics in Pyeongchang."