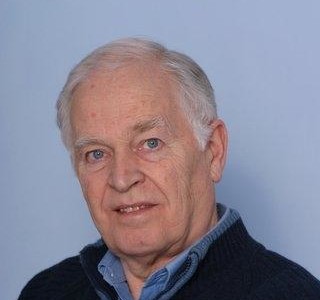 Malcolm Arnold OBE has been made honorary member of UK Sport's prestigious Coaching Fellowship, which aims to champion the coaching profession and support the development of world-class coaches in the UK.
Arnold, UK Lead Hurdles Coach for British Athletics, has been based at the University of Bath since 1998 and has coached athletes such as Colin Jackson, Jason Gardener, Dai Greene and Eilidh Child to international success during that time.
He was announced as a Fellow at UK Sport's World Class Performance Conference and has been chosen for his proven track record of delivering sustained success, his commitment to coach development and willingness to share and impart knowledge.
He joins sporting greats Sir David Brailsford (cycling) and Jürgen Grobler (rowing) in the Fellowship, who became the inaugural members in 2013.
Arnold, whose career spans 12 Olympic Games, said: "I am honoured that UK Sport is giving me the opportunity to contribute to the development of coaches of elite performers.
"Coach Education and Development has always been close to my heart and through my efforts I hope to positively influence performance excellence in the United Kingdom."
Jackson, an Olympic silver medallist and World Champion in the 110m hurdles, added: "Malcolm Arnold is a very special man and character who has incredible patience to work with young people and to motivate and inspire them to do the best they can do, in his creative and unique way.
"I am so grateful that I met him as his skill and influence helped to mould my life in a very positive way. Without him I simply wouldn't have had the athletics career I had."
Baroness Sue Campbell, Chair of the Youth Sports Trust, was also made an honorary member of the Coaching Fellowship.
It complements UK Sport's coach development initiatives – the Athlete to Coach, Elite Coaching Apprenticeship Programme, Para Coach to Rio and the Elite Programme – and the foundation programmes delivered by sports coach UK, to ensure a clear career development pathway for high-performance coaches in British sport.