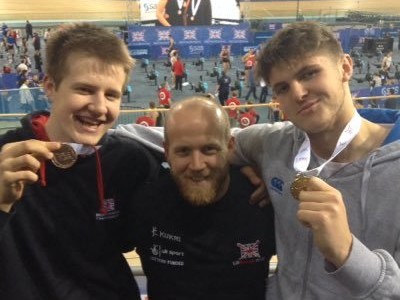 Jens Hullah was in record-breaking form as University of Bath-based rowers came away from the British Rowing Indoor Championships with six medals.
Hullah, one of the youngest members of the GB Rowing Team Start Programme at the Sports Training Village, set a new British Y11 junior boy's record as he covered 1,909m in six minutes on an ergometer – 58m further than the previous standard.
It was one of two gold medals won by junior rowers from the Start programme during Saturday's event at the Lee Valley VeloPark in the Queen Elizabeth Olympic Park.
Marcus Whiteley, competing in the sixth-form boys category, clocked 1:22.1 to win the 500m sprint having earlier earned bronze in the Olympic-distance 2km race.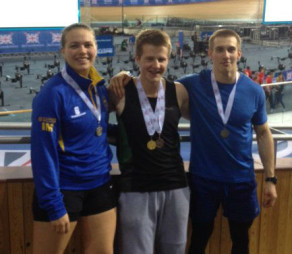 Both Whiteley and Hullah were representing Minerva Bath RC, as was Alika Molloy who finished sixth in the women's open 2km race and raised nearly £400 for charity WellChild in the process.
University of Bath Rowing Club's Izzy Maddock and Alex Pfeiffer-Brown, new recruits to the Start talent ID programme, both won silver medals in their respective U23 500m races.
Fellow University of Bath student Chloe White bagged bronze in the women's U23 2km category and Jack Williams, a Dual Career athlete, was eighth in the men's race.
Dan Harris, the GB Rowing Team Start Coach in Bath, was delighted with his group's efforts at the Championships, which attracted hundreds of rowers from across the country including several senior World Champions.
"It was a really good event and we had some great performances," he said.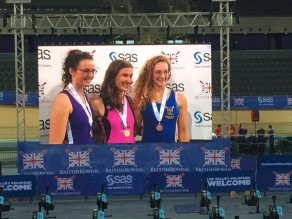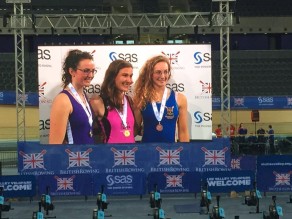 "It was phenomenal to watch Jens, especially in the last 40 seconds when he just gave everything he had. To break any British Record is quite an achievement and he broke it by a big margin too.
"Jens joined us in September 2014 after coming to one of our talent ID sessions at the Sports Training Village. He is definitely a big talent for the future.
"Marcus tore the field apart in his sprint race – winning by three seconds is a big distance over 500m – and Chloe did well in a very competitive race.
"Izzy and Alex only joined the programme this year and it was their first experience of competitive rowing, so we could not have asked for more than coming away with silver medals.
"Jack and Alika are both just coming back from injury and illness but posted competitive times which they can really start to build on.
"Overall, the group can take a lot of motivation and confidence from what they achieved at the weekend."