Rowing
Creating future champions
Since 2003, the University of Bath has played host to a GB Rowing Team "Start" centre, home to some of the most talented young athletes in the sport.
This scheme, which is funded by the Lottery, identifies young people who have the potential to become Olympic Champions and provides them with coaching and support services, rowing out of both the University of Bath and Minerva Bath Rowing Clubs.
Alumni success
Since its inception the centre at Bath has produced some outstanding alumni who have gone on to represent GB at U23 and world level.  Many of them were identified as students whilst others have been brought into the sport through schemes like UK Sport's Sporting Giants campaign before being coached at Bath.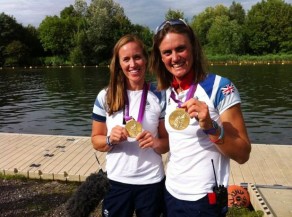 In 2012 Heather Stanning and Helen Glover made history by winning Great Britain's first ever Womens Gold Medals in Rowing.
Three other athletes who were part of the Bath 'Start' Centre were also at the London 2012 Olympics.
A list of Bath 'Start' athletes who have achieved international honours to date are:
Heather Stanning – 2012 Olympic Champion W2-, World U23 Gold and World Senior Silver (Sports Technology, 2007)
Helen Glover – 2012 Olympic Champion W2- , world senior silver (with Stanning)
Vicky Thornley –Women's 8+ London Olympics 2012, World U23 Gold
Marcus Bateman –  Reserve London Olympics 2012, World Senior Silver (Sports Technology, 2005)
Adam Freeman-Pask – Reserve London Olympics 2012, Triple World Cup Gold Medallist 2012  (Natural Science, 2006)
Dave Lyons – World U23 Championships 2006 (Sports Performance, 2007)
Amelda Gare – World U23 Championships 2012 (Sports Performance, 2012)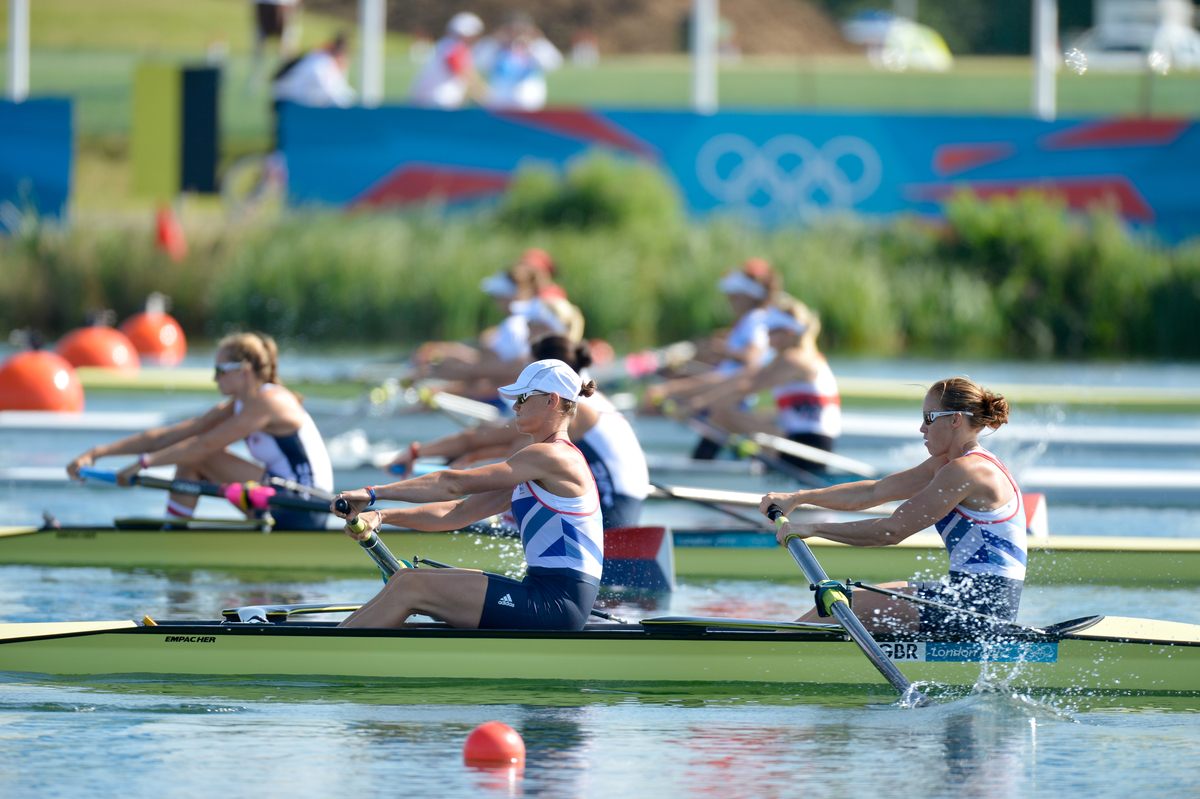 University of Bath Rowing Club
The University of Bath also has a vibrant student rowing club which fields competitive crews for British Universities and Colleges (BUCS) events and Henley Royal Regatta.
GB Rowing Start programme
The GB Rowing Team's Start programme not only targets University of Bath students but also young people from year 10 upwards with or without a background in rowing but with the potential to be future Olympians.
If you live in the South West and are interested in rowing for Great Britain and think you have what it takes please contact your regional GB Rowing Team 'Start' Coach.
The scheme in Bath is organised by
Dan Harris.
One the watch: Frazier Christie has been put on TASS and invited to Sierra Nevada to train at altitude which shows he is performing to a very high standard this year and one to watch for the future!
Talent identification
There are certain body types that favour different activities. We use a number of tests to determine whether candidates have potential or proved performance that means they can be trained in such a way that they could succeed at International level.
See our testing criteria for talent identification.
Rowing contacts
Start coach: Dan Harris