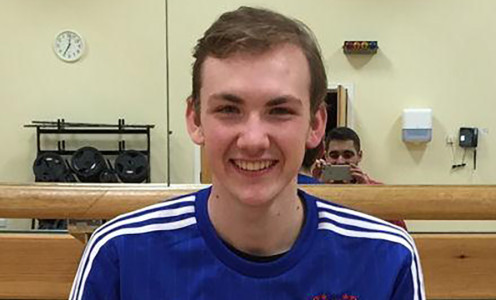 The International Paralympic Committee (IPC) has named University of Bath-based wheelchair fencer Piers Gilliver among its 'Ones to Watch' athletes ahead of the Rio 2016 Paralympic Games.
Gilliver is currently ranked as the number one epee fencer in the world after an excellent 2015 that saw him win two World Cup gold medals, two Grand Prix titles and silver at the IWAS World Championships.
The 21-year-old is one of six wheelchair fencers picked out by the IPC – the global governing body of the Paralympic Movement – as potential stars of the Rio 2016 Games.
Joining Gilliver on the list is double London 2012 champion Yijun Chen (China), five-time Paralympian Zsuzsanna Krajyak (Hungary), Beatrice Vio (Italy), Adrian Castro (Poland) and seven-time Paralympic gold-medallist Yu Chui Yee (Hong Kong).
Gilliver – who trains alongside Pentathlon GB athletes in the Sports Training Village fencing salle – leads the epee qualification rankings for Rio, with the next event taking place in Hungary next month.