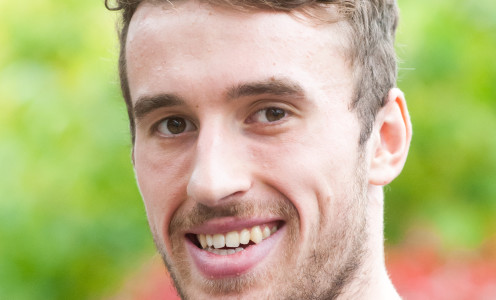 University of Bath sporting scholar Nick Bell recorded a top-ten finish at the third GB Rowing Team assessment of the winter on Saturday.
Conditions in Boston, Lincolnshire were challenging, with rowers having to contend with cold temperatures and a strong headwind as they took on the gruelling 5k time-trial.
But Bell, a Sport & Exercise Science student who is supported by a Goldsmith Scholarship, produced a good effort to finish tenth in the men's single scull in 21:21.29.
Bell is coached by Dan Harris and is part of the GB Rowing Team Start Programme at the University of Bath. Fellow Start rower Matt Jenner, representing Minerva Bath, was 24th is 22:20.12 and Economics graduate Frazier Christie was 15th in 21:27.31.
Performances during the course of the winter assessments could equate to an invitation to the GB Rowing Team's Olympic Trials next month and ultimately on to places to represent the nation at a variety of events this summer, including the World U23 Championships in Rotterdam.