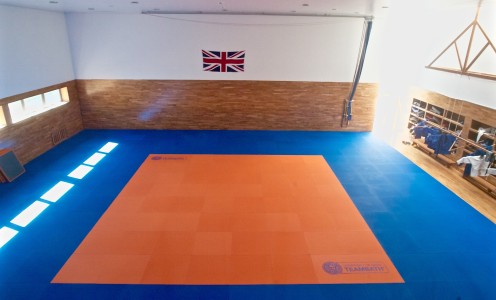 Six of the most talented young judoka in the South West last week spent time with Team Bath's high performance judo squad as part of the Advanced Apprenticeship in Sporting Excellence (AASE) programme.
The year-long programme, run in conjunction with the British Judo Association (BJA), is designed to provide young athletes aged 16-18 with the opportunity to experience the lifestyle of performance athletes.
At the same time they are helped towards earning UCAS-recognised sports qualifications which equate to two A levels.
The six athletes on the programme, from Bath and further afar in the South West, trained in the Sports Training Village dojo on Monday, Tuesday and Wednesday last week.
Team Bath's judo head coach Juergen Klinger, who trained the sessions which the students attended, says the programme is an important process for improving the standard of British judo at youth level.
He said: "We have a lot of interest in the programme from young people, more than ever before.
"The standard of young athletes coming to the programme now is definitely higher than I've seen in the past, and that is why it is crucial these students get a feel of training in the high performance squad," Klinger continued. "It is a big education process for them."
This is not the first time the AASE judo course has run at the University of Bath, one of a number of 'bAASEs' to host the programme across the country, but this time the structure is more fluid and is part of a universal curriculum verified by BJA partners to ensure consistency in delivery.
Past courses have seen judoka such as Charlotte Emery and Jemima Duxberry benefit from the taste of elite sport and eventually work their way into the current performance squad. Klinger is confident students on this year's course can do the same, particularly with help from individuals in the current squad.
"I'm really happy with the performance group we have to help these young athletes progress," he said. "For example, Megan Fletcher is a qualified teacher and she helps deliver the theoretical work to the students."
The BJA are hopeful programmes such as AASE will go a long way towards inspiring the next generation of talented judoka, a sentiment Klinger shares.
"It's great that the BJA are so keen to give us the support to offer young athletes this opportunity.
"We want there to be more opportunities for young athletes to gain a taste of performance sport, and this is a great way to do so whilst giving students the fall-back of very useful qualifications at the same time."