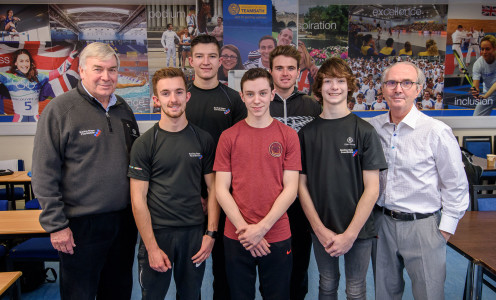 Motor racing stars of the future have been put through their paces ahead of the 2016 season during a four-day boot camp at the University of Bath.
The Racing Steps Foundation (RSF), a performance development and support programme for young British racers, visited the Sports Training Village last week.
The drivers and bike riders performed strength and cardiovascular work to help ensure they are physically fit for the new season, while also using the physio and hydrotherapy facilities for recovery.
Dan Evans of The Bath Chronicle visited the boot camp to speak to the racers and people behind the RSF, including performance manager and Coach Education & Sports Development graduate Eliot Challifour – click here to read the full story.
Picture courtesy of Artur Lesniak/Bath Chronicle