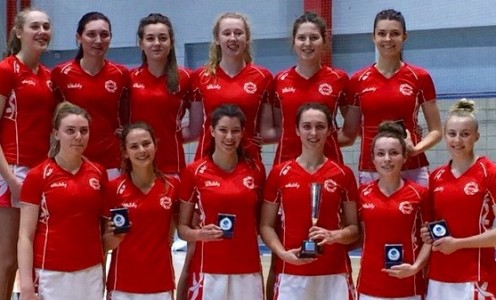 Up-and-coming Team Bath Netball star Ella Powell-Davies enjoyed an international debut to remember as she helped England continue their dominance of the Netball Europe U17 Championship.
The talented teenage defender, who celebrates her 17th birthday next week, helped the young Roses complete a clean sweep of victories in Gibraltar earlier this month.
England's quality at both ends of the court was immediately clear as they finished the opening quarter of their first match against Northern Ireland with a 21-0 lead.
They maintained that standard for the remainder of the match, winning 73-14, and then moved up another level against Scotland the following day to record an impressive 93-22 victory.
That set up a title clash with Wales, where another outstanding defensive display saw England lead 40-7 at half-time before going on to complete an 82-14 win.
Powell-Davies was one of nine players to be awarded their first England cap during the presentation ceremony before getting her hands on the trophy.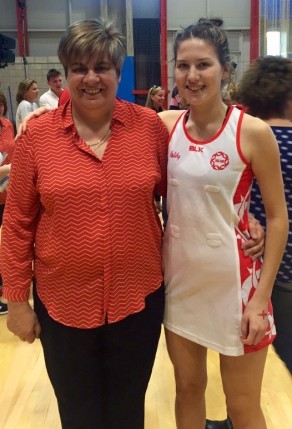 She wasn't the only representative of Team Bath's National Performance League (NPL) development team to enjoy a rewarding trip to Gibraltar.
NPL coach Natalie Peperell headed up the management team for Switzerland, who were runners-up in the Netball Europe U17 Challenge tournament running alongside the Championship.
Team Bath NPL assistant coach Denise Ellis, meanwhile, was assistant coach for England U17s and also attended in her role as National Academy assistant head coach.
The NPL team will next be in action at the University of Bath Sports Training Village on Friday, March 18 when they face Team South Tigers.
There is free admission to the game, which starts at 5.15pm and is being played ahead of the Superleague match against Yorkshire Jets.
Tickets for the Jets game – the penultimate home match of Team Bath's regular Superleague season – are selling fast. Get yours now by clicking here or calling 0844 888 4412.