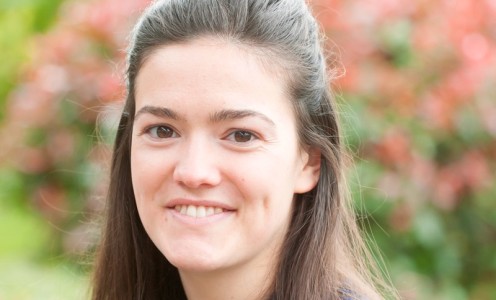 University of Bath sporting scholar Alice MacAulay won gold and silver medals at the 2016 Delancey British National Alpine Ski Championships, which were staged in Tignes, France.
The Natural Sciences student, supported by a Santander Sports Scholarship, saved her best performance of a mixed week until last as she won the National Junior Championship Giant Slalom title in 2:19.44.
"It feels great to be champion and it's always nice to finish off the week with a win," MacAulay told the British Ski & Snowboard website.
"I was quite surprised actually – I felt the first run left me wanting more from the second run.
"I think I went a bit harder on the second run but I really feel like I have more to give when it comes to the GS. I'm happy to have won but I still want more."
That success came a couple of days after MacAulay had finished runner-up to Cara Brown in the senior Giant Slalom championship, clocking a combined time of 2.33.35 after two solid runs in tricky conditions.
"I made some big mistakes which is slightly frustrating but I'm on the podium, so in a way I can't complain although I would have liked to do a lot better," said MacAulay, who could only ski with one pole in her favoured slalom discipline due to a hand injury.
"I'm off to Val d'Aran for a few races and then on to Pila, so hopefully I can pick up some results and end the season on a high."