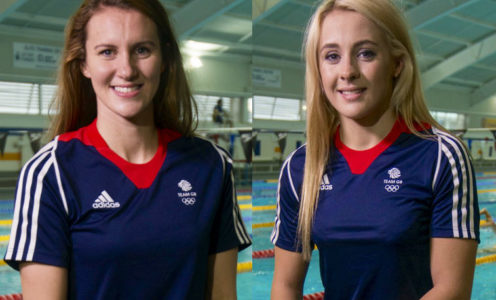 University of Bath-based swimmers Jazz Carlin and Siobhan-Marie O'Connor both won silver medals on another great night of competition at the LEN European Aquatics Championships in London.
Both athletes are in heavy training for the Rio 2016 Olympic Games but still managed to produce impressive performances in the Aquatic Centre, with Carlin clocking 8:23.52 as she finished runner-up to Hungary's Boglarka Kapas in the 800m freestyle.
"I'm really happy with that," said Carlin. "To come here and swim like that has definitely given me a lot of confidence.
"All that support from the home crowd really made a difference to my swim, especially as I was fighting down that last length.
"There's little things I'm working on, following the European Championships, but it's really about keeping the strength and consistency that I've built up over the past few months and taking that with me through the rest of the season and into Rio."
O'Connor followed up her gold medal in the mixed 4x100m medley relay by winning silver in her specialist event, the 200m individual medley, in a time of 2:09.03.
Gold went to World Champion Katinka Hosszu of Hungary, while Hannah Miley ensured there would be two Brits on the podium by finishing third.
"It was a really hard swim up against Katinka but it was a great swim," said O'Connor. "We're still in hard training, so with a bit of taper and rest I know I could go faster than that.
"Having that home crowd and Hannah behind me really helped and pushed me on in that final length to secure silver for Great Britain."
Carlin and O'Connor both train in the London 2012 Legacy Pool with the British Swimming National Centre Bath, based at the Sports Training Village.