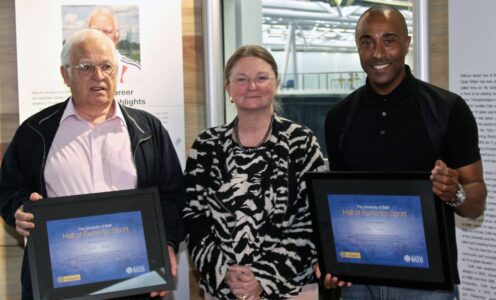 Two of the most iconic figures of British Athletics were today welcomed into the University of Bath Hall of Fame for Sport.
Renowned coach Malcolm Arnold OBE and twice world champion hurdler Colin Jackson CBE were formally inducted by University Vice Chancellor Professor Dame Glynis Breakwell in front of a crowd which included current athletics stars based at the Sports Training Village.
"In our minds, he is the most successful British athletics coach of all time," said the Vice Chancellor of Arnold in her welcome speech.
"Malcolm has been with us at the University of Bath since 1998 and every day he quietly gets on with the business of producing champion athletes.
"The list is quite remarkable and includes John Akii-Bua who raced for Uganda to Olympic gold back in 1972 – that's how long Malcolm has been working with, and shaping the success of, athletes in his charge.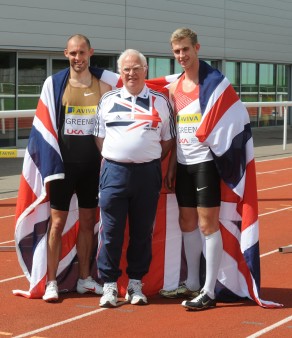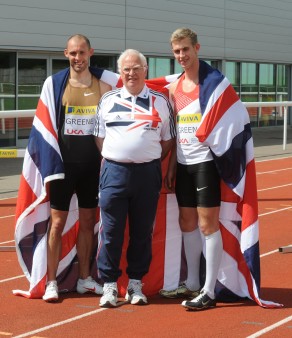 "It's impossible to imagine athletics here without Malcolm's presence."
Arnold's outstanding career includes the training of former Olympic medallists Jackson and Jason Gardener, both fellow Hall of Fame inductees.
He is also a recipient of the Mussabini medal awarded to only a handful of people recognising the contribution of coaches of UK performers who have achieved outstanding success on the world stage.
Speaking during the induction ceremony, Arnold said: "I came here in 1998 when I was fed up with what was going on in British athletics.
"Colin [Jackson] was just making a comeback and we sat down and decided jointly to accept the invitation to come here and it's something I've never regretted since. This is a first-rate place and a brilliant environment in which to work and train.
"It's been a real pleasure working here."
Seoul 1988 Olympic silver medallist Jackson was inducted during the same ceremony.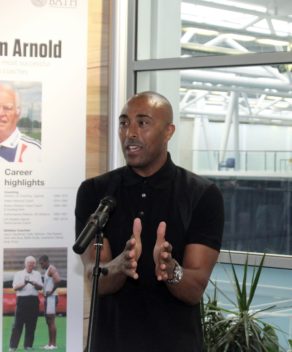 Following an incredible career, in which he appeared at four Olympic Games and was ranked inside the world's top 10 for 16 years, the Welsh hurdler has been recognised for his impact on and inspiration for athletics at the University.
"It's been a fantastic journey with Malcolm since we joined here," Jackson said. "What I loved about my time here is that we were given a lot of promises, and all of those promises were seen through.
"It's fantastic to be back. It excited me to have been here from the start and to have seen the journey the facility has been on. It actually gets me a little bit emotional to see how much has been done and the positive effect it's having on the lives of youngsters here. For me that is the best feeling.
"To see all the facilities available here to aspiring young people is truly breath-taking. I hope that every single day all of the people who come and use this wonderful facility appreciate the time and effort that people have gone through to create the environment for them to achieve."