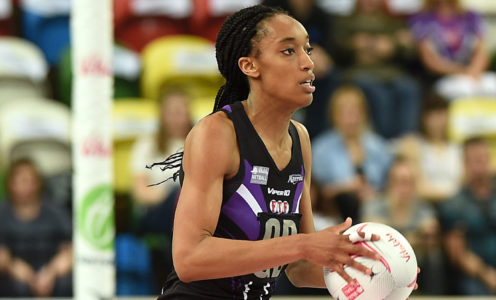 Former Hertfordshire Mavericks captain Layla Guscoth says she is "really optimistic" ahead of the new netball Superleague season after joining Team Bath.
24-year old Guscoth, who was named Superleague Player of the Year in 2014, won the competition with Mavericks in 2011.
She has already earned a number of international caps and within the England set-up she played under now Team Bath Head Coach Anna Stembridge and Director of Netball Jess Thirlby.
"I have already worked with Anna and Jess quite a lot during my time with England and I know they're both great coaches," Guscoth said.
"I also know some of the Team Bath players really well from my previous netball experience so it's nice to know there will be some familiar faces at my new team."
Guscoth, who works as a doctor at the Royal United Hospital in Bath, had been at Hertfordshire since 2008 and was made captain in the 2016 season before joining Team Bath.
"I'd been at Mavericks for a very long time," she said. "I really enjoyed my time there; I had some amazing coaches and teammates but I just felt like I needed a new challenge."
"Now I have my sights on winning the Superleague with Team Bath and I'm really optimistic for the season ahead."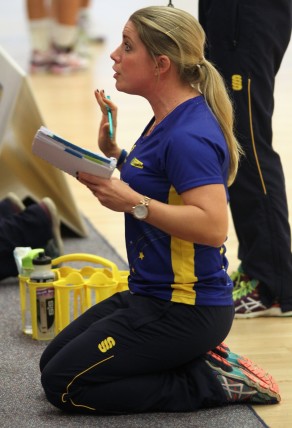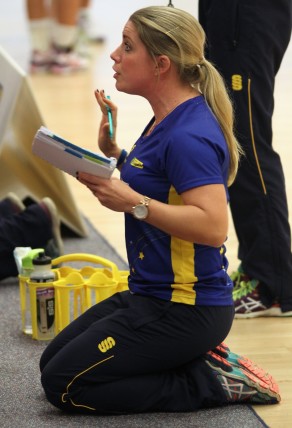 Former England Head Coach Stembridge, who was involved in the England set-up when Guscoth gained her first cap for her country, believes the new addition, who can play as goal keeper or goal defence, will prove an exciting player for Team Bath.
"Layla brings a wealth of both domestic and international experience," Stembridge said.
"She's a tenacious defender with a fantastic range which a lot of attackers underestimate. She's a very exciting, very experienced player."
Guscoth joins a squad already packed with international experience, including England international Eboni Beckford-Chambers who also plays in defence.
And Stembridge thinks Guscoth's arrival will provide healthy competition for places in the team.
"Competition for places ultimately ensures performance and, with the nature of the talent of the squad, will breed success," she said.
"Although many of our squad are international players, they're also quite different and this allows us to consider which players are best matched when facing opposition with different styles.
"It's really exciting for us to have those options."
Team Bath Director of Netball Thirlby, who also worked with Guscoth in the England set-up, said the qualities the defender brings go beyond the court.
She said: "It's fantastic to welcome a player of Layla's calibre to the team.
"Layla brings not only her playing experience but leadership too and her ability to have juggled a career in medicine alongside her international netball endeavours is admirable – she will be a fantastic role model amongst her team mates and to the fans.
"She has shown huge loyalty to her former team Hertfordshire Mavericks and having worked with her before I have no doubts that she will strengthen the team both on and off the court which will be pivotal as we aim to better our third place of last year and aim for the title."
Image: Press Association