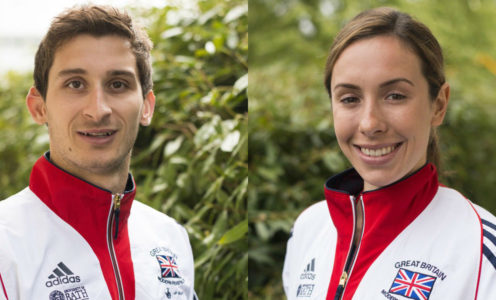 Pentathlon GB's Jamie Cooke and Samantha Murray narrowly missed out on a podium place after strong performance in the mixed relay at Sunday's Kremlin Cup in Moscow.
In their first appearances since the Rio 2016 Olympic Games, the University of Bath-based duo – renowned as two of the best swimmers on the international pentathlon circuit – got off to a storming start by finishing three seconds clear of the field in the pool.
Twenty wins and 24 defeats in the fencing left Cooke and Murray fourth at the halfway stage but they moved back up to third after picking up 286 points in the riding, knocking down just a single pole apiece.
Blistering combined events from Lithuania's Gintare Venckauskaite and Dovidas Vaivada plus the second Russian pair of Sofia Serkina and Aleksander Lifanov meant the Brits had to settle for fifth place overall.
Home favourites Donata Rimsaite and Aleksander Lesun took gold ahead of Poland's Anna Maliszewska and Sebastian Stasiak, with Lithuania in third.
Pentathlon GB athletes will next be in action at the Olympic Hopes in Tata at the end of the month, a youth competition for young up-and-coming starts to gain international experience.