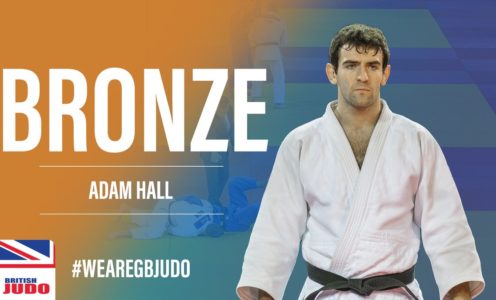 Team Bath Judo Club's Adam Hall claimed his first medal at World Cup level when he won -100kg bronze at the European Open in Glasgow.
Gary Hall matched his achievement in the -90kg category after beating team-mate Sam Potts in the bronze-medal match.
Saturday's competition saw Adam Hall overcome Norway's Henrik Reitan in the first round before beating fellow Brit Philip Awiti-Alcaraz to reach the semi-finals.
He was in a winning position against Simeon Catharina of the Netherlands until a late mistake allowed the eventual gold-medallist to progress to the gold-medal match.
Hall bounced back from the disappointment by beating Spain's Sergio Trillo Valeiro to secure a bronze medal.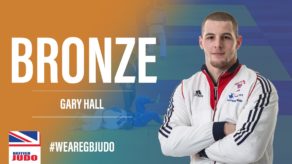 Gary Hall's bid for gold was also ended at the semi-final stage by eventual champion Max Stewart after he had beaten Valentin Jourdan of France in the quarter-finals. That meant Hall went into the bronze-medal match, where he recorded victory by ippon over fellow Team Bath judoka Potts.
Potts – who finished fifth overall – had overcome Finland's Samuli Viitanen in the first round but was edged out by Canada's Zachary Burt in the quarter-finals before beating Antoine Lamour of France in the repechage.
Juergen Klinger, High-Performance Coach at the University of Bath, said: "Overall it was a good tournament for us and one the judo players will learn a lot from.
"Both Adam and Sam were well in front in the matches they lost but just switched off for a second. It was just a question of experience and they will know in future to avoid those kinds of mistakes."
Gregg Varey reached the second round of the -66kg competition after beating Mongolia's Batzaya Erdenechuluun before losing out to Daniel Cargnin of Brazil.
London 2012 Olympian Emmanuel Nartey also fought in Glasgow, at -81kg level rather than his usual -73kg division, but suffered a first round defeat to Alexander Graves of the United States.
University of Bath Sport Performance student Prisca Awiti-Alcaraz, supported by a King Sports Scholarship, lost to Spain's Cristina Cabana Perez in her opening -63kg bout.
The Team Bath squad will be back on the international stage on the weekend of October 29-30, competing at the Welsh Open in Cardiff and the Senior European Cup in Malaga, Spain.