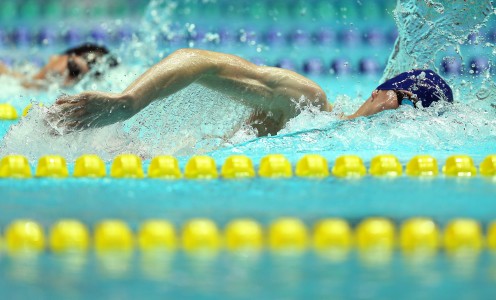 Two new championship records, one national record and ten medals in total, three of which were gold, added up to a successful weekend for University of Bath students at the 2016 BUCS Short Course Championships in Sheffield.
Sports & Exercise Science student Anna Hopkin excelled in the freestyle events, winning a brace of golds as she set new BUCS [British Universities & Colleges Sport] records of 24.54 over 50m and 53.53 over 100m. That made the 20-year-old the only female English swimmer to win double gold at the meet.
Hopkin also finished fourth in both the 50m butterfly and the women's open 200m medley alongside Shauntelle Austin, Hannah Taleb and Rebecca Wilde, all of whom were multiple finalists at a meeting which featured several Rio 2016 Olympians.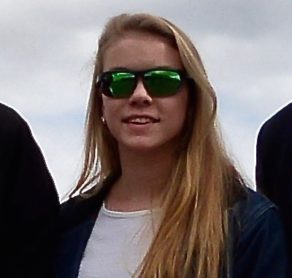 It was a busy but rewarding weekend for MJ Church sporting ambassador Jay Lelliott (pictured top), also coached by Mark Skimming, who took 200m butterfly gold in 1:56.29 and 400m freestyle silver in 3:44.19.
The Sports Performance student, supported by a Santander Sports Scholarship, also won five bronze medals after clocking 1:47.63 in the 200m freestyle, 53.44 in the 100m butterfly, 1:56.24 in the 200m backstroke, 52.89 in the 100m backstroke and 14:53.75 in the 1,500m freestyle.
Beating Lelliott to the silver medal in the long-distance race was Sport & Exercise Science first-year student Tom Derbyshire, a new recruit to the British Swimming National Centre at the Sports Training Village and a nominee for SportsAid's prestigious One To Watch 2016 award.
Other University of Bath finalists at the weekend's championships included Oliver Maltby, William Harrison, Joe Burrin, Lily West, Emily Siebrecht, Thomas Sinclair, Luke Demitri and Thomas Tsiopanis, who set a new Cypriot national record of 2:03.69 in the men's 200m individual medley.
Those results helped the University finish fourth in the overall standings with 195 BUCS points.
Click here to find out more about student sport at the University of Bath, find out who the SU Teams of the Week are and to see the latest national BUCS standings.