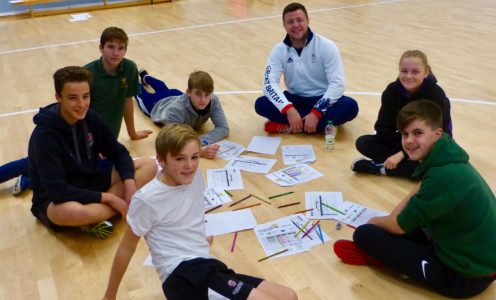 Some of the most prominent athletes based at the Sports Training Village were involved in providing insight, guidance and support to year 10 school children on Thursday as part of a local initiative.
The day, organised by Team Bath Tribe and the BANES School Sports Partnership, featured Olympic judoka Ben Fletcher, Team Bath Netball player Paige Reed, Lily West and Becky Wilde (swimming) and David Canepa Talamas (ultimate frisbee) who provided talks, practical sessions and discussion groups to the children.
Students received advice and guidance on how best to balance their academic and sporting commitments.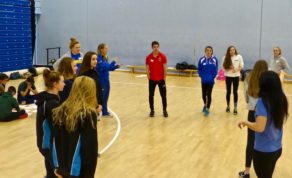 They were also offered a taster session of the groundbreaking Team Bath Futures: Athlete Development Programme which ranges from research into growth and maturation to the coaching of children within physical activity or sport and the prevention and management of injuries to enhance youth development.
The aim of the programme is to provide the highest level of care and service in order to develop good athletes who wish to participate in sporting/physical activity throughout the entirety of life.
Activities taken from the programme on Thursday included 'Speed for Sport' and strength-and-conditioning-based sessions.
For more information about Team Bath Futures, click here.
If you're interested in finding out more about the opportunities Team Bath can provide your school, please click here.