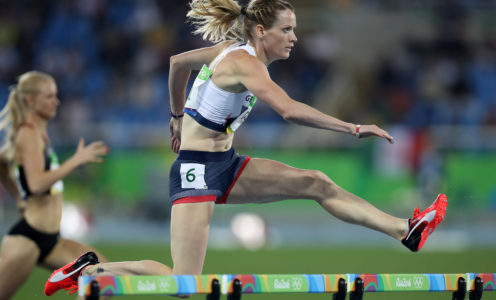 University of Bath-based athlete Eilidh Doyle will kick-start 2017 by competing against Olympic champion Dalilah Muhammad at the Müller Indoor Grand Prix in Birmingham.
Both Doyle, who won 4x400m relay bronze at the Rio 2016 Olympic Games, and fellow hurdler Muhammad will contest the 400m flat at the world-class event on February 18.
"There is a really big year ahead with the World Championships taking place in London and the Muller Indoor Grand Prix will be an important part of my build up towards the summer," said Doyle, who is coached by Malcolm Arnold at the Sports Training Village.
"This will be my first time competing indoors in Europe so I'm really excited to come and run at what is one of the best indoor events in the world.
"It will be a strong field so a great opportunity for me to see how my winter training has been going and hopefully get 2017 off to a good start."
The Müller Indoor Grand Prix is the number-one ranked indoor grand prix in the world. Tickets are available by clicking here.
Picture: Eilidh Doyle competing at the Rio 2016 Olympic Games. Credit: Mike Egerton/PA Wire.