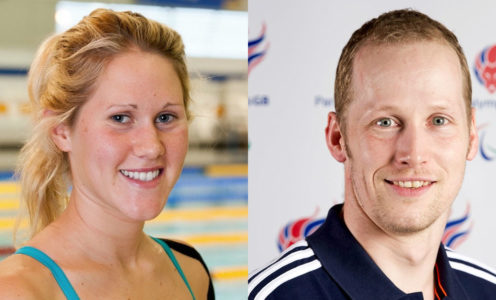 University of Bath-based swimmer Jemma Lowe has called time on a distinguished career that saw her race at two Olympic Games and win medals on the World, European and Commonwealth stages.
Her announcement comes just a day after former Team Bath swimmer Sascha Kindred announced his retirement following a stellar career that saw him win 62 major medals, including seven Paralympic golds.
Lowe moved her training base to the Bath National Training Centre in September 2013, a year after finishing sixth in the 200m butterfly final at the London 2012 Olympic Games.
She had placed just outside the medals at Beijing 2008 in the 4x100m medley relay, an event she won gold in at that year's European Championships in Eindhoven. Lowe claimed her second continental crown in Berlin in 2014 as part of the British 4x100m mixed medley relay team that set a new world record.
A 100m butterfly bronze-medallist for Wales at the Delhi 2010 Commonwealth Games, Lowe said: "After giving so much to the sport, it's been a tough decision to make but I feel the time is right to move on to the next stage of my life.
"Making the Olympic Games in 2008 and 2012 are certainly two of the highest points of my career. It means so much when you achieve something you have dreamed of as a child and worked so hard for."
Lowe plans to remain in Bath, where her partner and World Champion relay swimmer Calum Jarvis trains, and will continue to run a business she started last year.
"Swimming will always be part of my life and I've just started my own swimsuit business which I will be putting all of my efforts into going forward," said Lowe.
"When I look back at my swimming career I'm thankful for so much. I've travelled the world and met so many amazing people that will be friends for life.
"Swimming has made me the person I am today. It's taught me how to cope with pressure and conquer the toughest of challenges at the very highest level and I now plan on utilising these skills as I begin the next stage of my life. I'd like to say a massive thank you to everyone who has been a part of my career."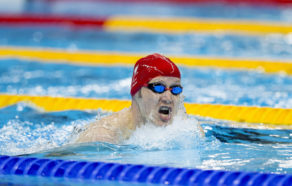 Kindred won the first two of his Paralympic titles at the Sydney 2000 Games while training at the University of Bath. He went on to win 13 Paralympic medals in total during an outstanding career, signing off with victory in a world-record time in his signature SM6 200m individual medley discipline at Rio 2016.
His roster of accolades also includes 19 World Championship (50m) medals, 26 European medals, four World Championships (25m) medals and he currently holds 12 British records.
"After some long and hard decision making I have decided that it's time for me to call time on what has been a successful swimming career," Kindred said.
"From learning to swim at 11 and making my major championship debut at 16 at the inaugural World Championships in Malta, I never dreamt of being an international swimmer for over two decades.
"Since swimming in Rio last September I had been very much focused on continuing in the sport that has given me so much, but over the last couple of months I have come to the realisation that the physical and mental demands to be an elite athlete are now becoming too much.
"I have witnessed ParaSport go from strength to strength and enjoyed being a part of that growth representing GB at six Paralympic Games."