Director of Rugby Aaron James believes the University of Bath have laid strong foundations for future success in BUCS Super Rugby after an encouraging first season in the new national competition.
The Blue and Gold men's 1st XV – sponsored by IKON Construction – play their final match of the regular league campaign at Durham University tonight (6.30pm) knowing they will finish fifth overall having won six of their 13 games so far.
They will return to Durham in a fortnight's time for the quarter-finals of the BUCS Rugby Championship, with the ultimate goal being a place in next month's grand final at Twickenham Stadium.
And with the 2nd and 3rd XVs also challenging for titles and promotions, plus plenty of potential for improvement from the 1st XV squad, James is pleased with the rugby programme's progress this season – although both he and the players are frustrated they didn't push into the Super Rugby top four.
"It's the first season of Super Rugby and there has been a lot of learning for everybody – players, coaches and staff," he said.
"The standard has been even better than we thought it would be but the boys have been really good in their attitude and the way they have approached the season, and we cannot fault their effort and intensity. They have also handled the increased travel and training commitments maturely, ensuring a good balance between sport and study.
"Fifth place is OK but I think we were capable of being in the top four and we'd like to have finished that bit higher. When we look back there are some games we could have won and bonus points we have missed, which is a wee bit frustrating.
"I also don't think that we have produced the best performance we can, but that's exciting because it shows the potential we have.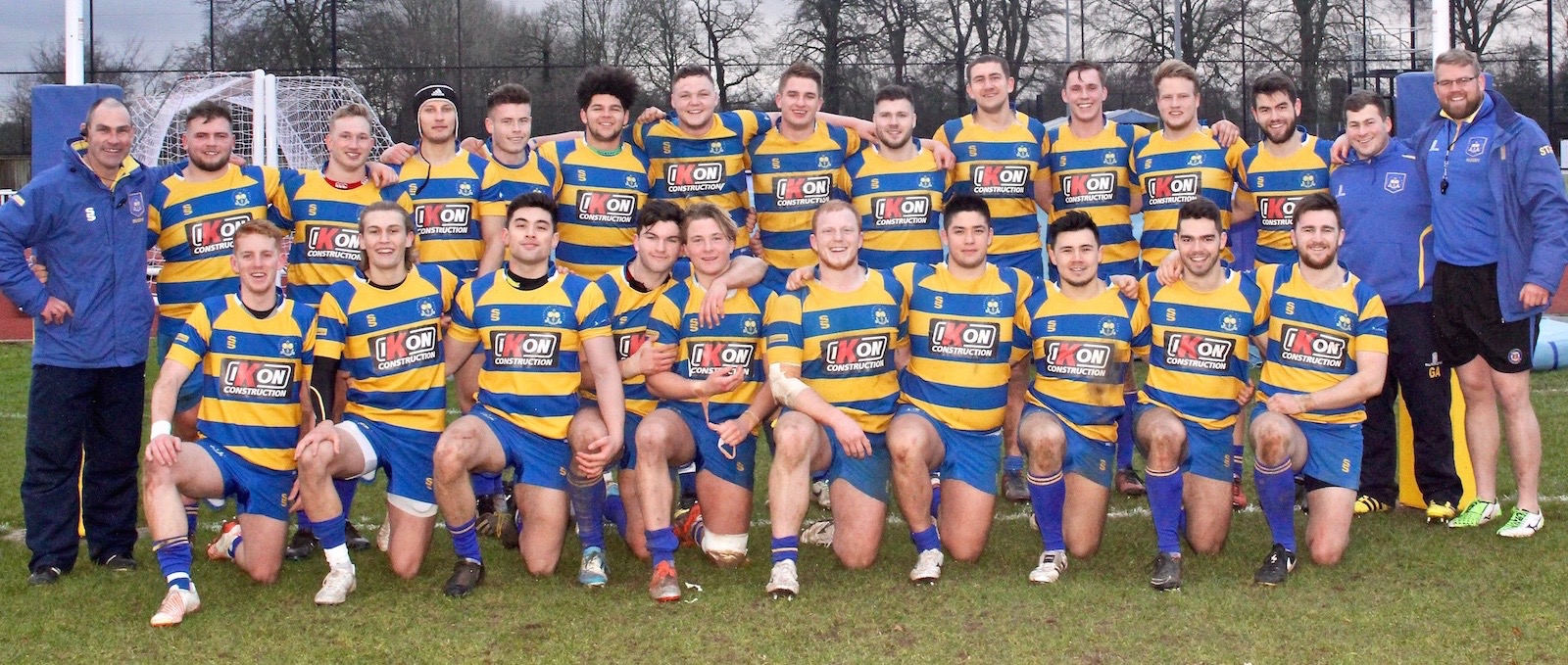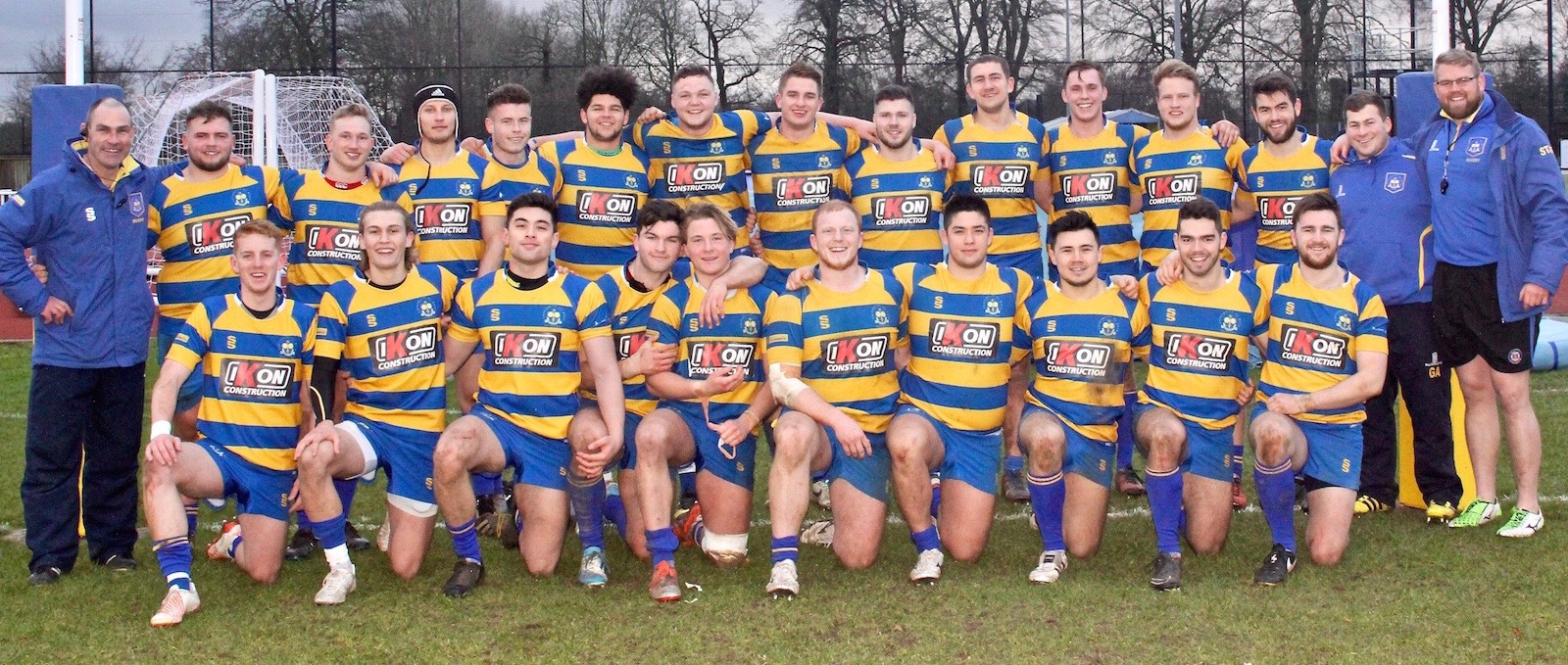 "The step-up from previous BUCS seasons has been really high, across the board. The league has raised everyone's standards and we have to gear ourselves up to sustain that going forward.
"That's why we have focused a lot on the development of the teams beneath Super Rugby and we have some talented players coming through at all levels. The 2nds are second in the BUCS Premier South B table, the 3rds have won the Western 2A title and we have a lot more people – men and women – playing rugby regularly with the Wednesday Local league and the "Jaegers" social side playing local 2nd XV teams.
"There are also quite a few players interested in coming to study here on the back of our Super Rugby achievements, so there is plenty to build on going forward."
James was also quick to thank Bristol-based IKON Construction and the University of Bath for their support during a season which has seen the Blue and Gold play in front of thousands of spectators at grounds including The Rec in Bath, Sandy Park in Exeter and Kingston Park in Newcastle.
"It's brilliant having IKON on board, that's going to help us out massively going forward," he said. "They are great people to work with and it's a really important partnership to the whole club.
"We have also been well supported by the University across the board, from strength and conditioning coaches, physios, the Rugby Club committee and Team Bath facility staff. Everyone has had to step up a level and I can't thank the staff enough for doing that."
Click here to find out more about the rugby programme at the University of Bath.
Tonight's teams
Durham University: 1 Nat Opedo, 2 Harry Baron, 3 Diogo Hasse-Ferreira, 4 Colin Markham, 5 Jack Heeney (c), 6 Joe Duffy, 7 Ethan Harbinson, 8 Cai Devine, 9 Tim Turner, 10 Charlie Norman, 11 Ben Stevenson, 12 Nathan Holmes, 13 Tom McClean, 14 Rory Hardman, 15 Tristan Rawcliffe. Replacements: 16 Jack Beazer, 17 Max Hydes, 18 William Hyde, 19 Cameron Coulson, 20 Harry Bassett, 21 Henry Slater, 22 Rob Stevenson.
University of Bath: 1 Connor McGrath, 2 George Frampton, 3 Ben Gasson, 4 Scott Russell, 5 Will Britton (c), 6 Jack Davies, 7 Adam McCarthy, 8 Tom Kynge, 9 Jack Turner, 10 George Humphrey, 11 Jake Allen, 12 Charlie Dunbar, 13 Robbie De Bruyan, 14 Dan Rowland, 15 Hugo Stiles. Replacements: 16 Jordi Den Hartog, 17 Jack Buckingham, 18 Austin Hay, 19 Freddie Avis, 20 Chris Barry, 21 Will Flinn, 22 Craig Duncan.