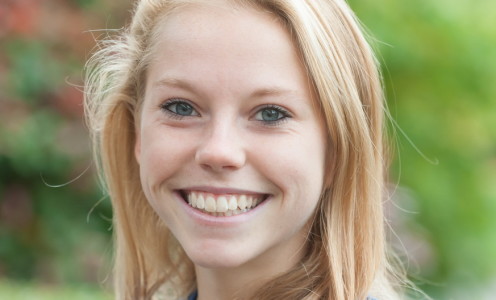 University of Bath sporting scholar Jenny Nesbitt will make her British track and field debut at the European U23 Athletics Championships in Poland this week.
It is a stark contrast to her fortunes a year ago when, after enjoying an excellent cross-country season, the talented distance runner had to undergo knee surgery which sidelined her for the next six months.
However, with the support of physios and strength & conditioning staff at Team Bath, the Sport & Social Sciences student has returned stronger than ever and sliced almost a minute off her personal best at the famous Highgate Harriers Night of the 10,000m event on Parliament Hill.
That secured her place at both the European U23s in Bydgoszcz, which get under way on Thursday, and next month's World University Games in Taipei – the second-biggest multi-sport event in the world after the Olympic Games.
"I didn't expect to be in this position, certainly not 12 months ago, and now I'm looking forward to two fantastic opportunities," said Nesbitt, who is supported by a Trendell Sports Scholarship.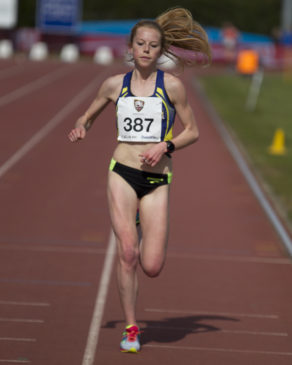 "The cartilage on the back of my knee basically disintegrated, so it was bone against bone. I had to have an operation to solve the problem so I was unable to run for five months and only started training again just before Christmas.
"As well as my scholarship, which has been a massive help over the past two years, I was also fortunate enough to receive a Support Service Grant from the University this year which gave me access to physio and strength & conditioning support at the Sports Training Village.
"That played a massive role in getting me back to where I was before the injury and beyond. The Grant is a really great idea – you can only put it towards support services and that ensures you use the funding in the right way.
"I went to a really good high-altitude training camp in France in April, then I did the trials in Highgate and had the race of my life! It has just opened so many doors for me – the European U23s, the World University Games and it was also a B qualifying time for next year's Commonwealth Games in Australia.
"I am really looking forward to this summer. My ultimate goal is to race at the Olympics, so competing in these environments will be a massive learning experience for me. I know it will really help my progress going forward."
Nesbitt, who races in the 10,000m final at 6.45pm BST on Friday, is joined in the British squad for the European U23s by fellow sporting scholar Cameron Chalmers.
The Sports Performance student, coached by James Hillier, has enjoyed a superb summer and will be looking to continue that when he competes in the 400m. Round one is at 11.03am BST on Thursday and the final is scheduled for 5.35pm BST on Saturday.
Sport & Social Sciences graduate Jacob Paul is also in fine form and will go into the 400m hurdles competition with confidence high after winning a silver medal at the British Championships earlier this month. The first round is at 12pm BST on Friday, with the final at 3.28pm BST on Sunday.
For more information about the athletics programme at the University of Bath, visit www.teambath.com/athletics.
Support Service Grant applications are now being taken for the 2017-18 academic year. Click here for more information.