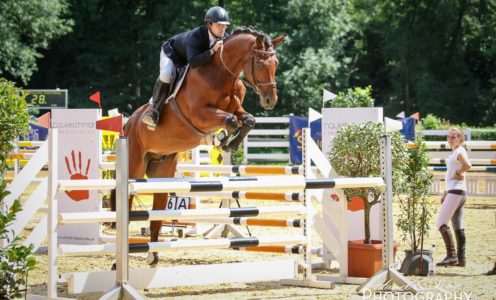 University of Bath student Rupert Batting enjoyed a brilliant debut with the GB International University Equestrian Squad as he won double gold at the Student Nations Cup in Germany.
International Development with Economics student Batting, who is supported by the Team Bath Dual Career programme, helped Britain take the show jumping team title before going on to claim individual gold.
His performance was all the more impressive as the riders choose their horses randomly out of a hat and only have two minutes and a couple of practice jumps to prepare for their four rounds of competition.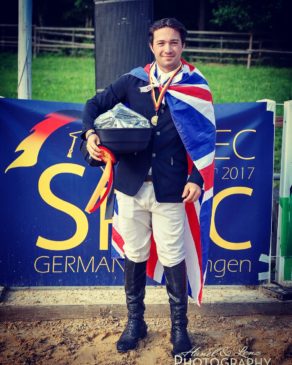 "The first two rounds are judged on the riders' ability and style, while the second two are a 'jump off' based on the quickest round with the least faults," Batting explained.
"GB had two riders progress to the semi-finals and I managed to make it through to the final against a rider from the Netherlands. The jumps for the final were about 1.25m in height and I was first to go. I went clear and my opponent had a refusal so I won the gold!"
Following his performance, Battling is hoping to be selected for the University World Finals at the end of the year.
The Team Bath Dual Career Programme helps student-athletes at the University of Bath maximise both their academic and sporting potential, providing lifestyle support. Click here for more information.