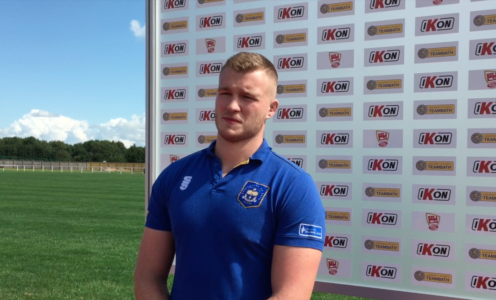 The University of Bath men's rugby team will get their first run-out ahead of the 2017-18 BUCS Super Rugby season when they visit Nottingham University in a friendly on Wednesday afternoon.
The Blue & Gold have been back in training for a week now, with 13 members of the squad having already taken to the field for Bath Rugby's United XV in Friday's Premiership A League match against Saracens Storm.
Among them was University of Bath captain Will Britton – we caught up with him to see how pre-season has been going so far and get his thoughts on the forthcoming season, which starts with a home match against Leeds Beckett on Wednesday, September 27 (6.30pm). Admission is free.