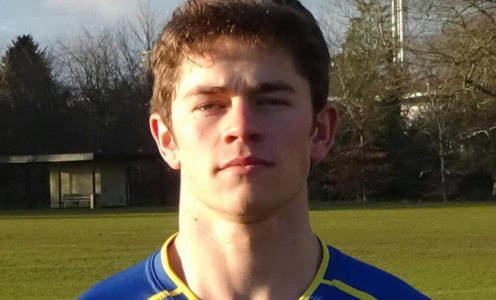 The University of Bath's rugby teams will wear black armbands in their BUCS League matches on Wednesday in memory of George Stephenson, who has lost his battle with cancer aged 24.
'Stevo' was a popular and respected member of the rugby family at the University, playing across a number of positions for the 1st XV from 2011 to 2015 and serving as Chairman of the rugby club in his final season.
He graduated with a MEng (Hons) in Civil Engineering in 2015 but was diagnosed with cancer soon afterwards and sadly passed away on Friday, September 29.
Aaron James, Head of Rugby at the University of Bath, said: "George was known by all the coaches and players who met him as a really good guy. He helped us win the Red Bull University 7s title in 2014 and made a big contribution during his time as club chairman.
"He left a positive impact on those fortunate to work with him and know him, and was hugely respected by all."
As well as wearing black armbands in this week's BUCS Super Rugby match at Durham University, plus the 2nd and 3rd XV games at the University of Bristol, the rugby club are planning a tribute to George during the Anniversary Game against Loughborough at The Rec on October 18 (6.30pm).
The University's rugby alumni are also planning to organise an event in George's honour in the coming months.
Our thoughts and prayers go out to the family of George Stephenson. Former brother, player and club chairman, who sadly has passed away pic.twitter.com/GoL0R3zf8E

— UBRFC 🔷🔶 (@UOBathRugby) October 2, 2017