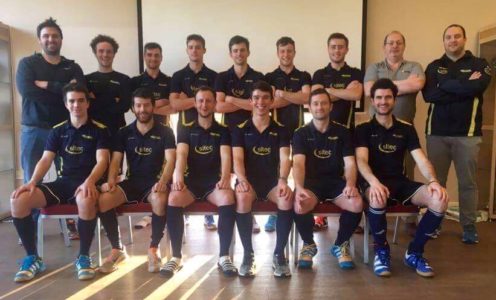 Team Bath Buccaneers Hockey Club are through to the national finals of the Jaffa Super 6s Men's Indoor Championships for the first time in their history.
Buccs confirmed their place in the televised showpiece event – taking place at London's Copper Box Arena on Sunday, January 28 – after securing a top-four finish in the Premier Division.
They went into the second weekend of the league stages sitting at the top of the table after winning all four of their pre-Christmas matches.
Things proved to be more difficult at Bromsgrove School over the weekend as Buccs were beaten 6-3 by East Grinstead, 6-2 by Surbiton and 6-0 by eventual table-toppers Wimbledon.
However, a 4-4 draw with Sevenoaks, combined with their 100 per cent record from the previous round, meant Buccs had done more than enough to finish fourth overall and progress to the finals.
In the Buccs squad were University of Bath students Sam Anderson, Adam Croutier, Cam Heald, Josh Mardell, Stephen West, Oliver Wickens and Peter Scott, who is supported by a Trendell Sports Scholarship.
Ben Mackey was the third-highest scorer overall in the Premier Division with 14 goals.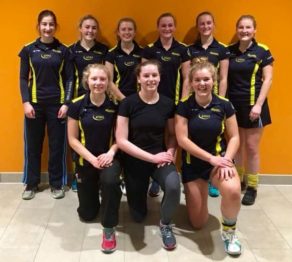 The senior men aren't the only Buccs team looking forward to competing in the Indoor National Finals later this month – the club's U18 Girls have also qualified in their age group after an excellent weekend in the West Indoor Cup.
Second-half goals from Anna, Sophie and Emily, together with some excellent goalkeeping from Katie and fine defending early on, gave Buccs a 3-0 win over Cheltenham in their opening match.
A tremendous game against Isca saw Buccs battle back from 3-1 down to deservedly draw level through Sophie, Imogen and a well-executed penalty-corner flick from Olivia, only for their opponents grab a last-minute winner.
Buccs took confidence from their outstanding display, though, and went on to beat Taunton Vale 8-3 in their last match through goals from Ursie, Sophie (2), Lizzie, Emily, Chessy and Anna (2) to secure their place in the national finals at Whitgift School, Croydon, on January 20&21.