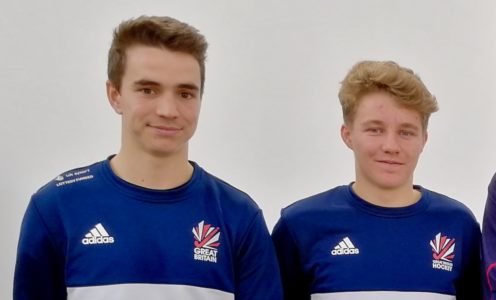 University of Bath sporting scholars Peter Scott and Tim Nurse have been named in the England U21 hockey for this month's international matches against the Netherlands.
Scott and Nurse, who play for the University in BUCS competitions and their club hockey for Team Bath Buccaneers, study Sports Performance and are supported by King and Trendell Sports Scholarships respectively.
Both have previously represented their country at U21 level, with Scott – the 2017 Sports Personality of the Year in the University's Blues Awards – having also been capped at senior level.
Three matches will be played against the Netherlands during a four-day training visit to the Lilleshall National Sports Centre from June 24-27.
Click here for more information about the hockey programme at the University of Bath.
Scholarship applications are being taken from current and prospective students for the 2018-19 academic year – click here for further details.